Labor Day Rogue Race
Labor Day Rogue Race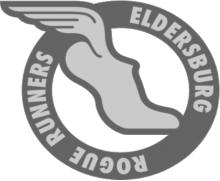 Labor Day Rogue Race
5K Running Event 
 September 6, 2021
1623 Brewing Co.
5K    9:00 a.m. (chip timed)
ERR Member Prices: 5K - $30
Non-ERR Member Prices: 5K - $35
Virtual 5K: $30
Prize money to the top 3 male/top 3 female, age group medals (1st place for every 5 yrs), start with 10 and under, 70 and over
Price includes a free T-shirt, and 1623 beer ticket!
NOTE: Last day to get T-shirt with registration is 8/22/2020!
For those participants 21 years and older, one free beer compliments of 1623 Brewing Co.
Bring your ID
There will be a food truck onsite for food purchase at 1623 
Mail in Registration form or Register on ItsYourRace.com
You can also register at Tri Sport Junction
 
Packet pick-up: Saturday 9/4 from 11-4pm at Tri Sport Junction
7568 B Main Street Sykesville
NO Race Day Registration
The Labor Day Race is the Eldersburg Rogue Runners primary fundraiser. Please enjoy this event and help us continue to support our area runners, walkers and bike riders. 
                      Following guidelines this will be a non water stop event. Please carry your own water.
 
                                 A portion of the proceeds will go to the Sykesville Fire & Rescue
Sponsorship opportunities include
 - $100  name on shirt and 1 FB shirt shout out , $200 
 bigger font/placement/2 FB posts, 1 free race entry, $300 shirt placement/website link/3 FB post/mile-marker sign 2 free race entries. For more info Contact  
information@errun.org
ERR  provides opportunities for group runs, training, scholarships, community service opportunities, community event support, and Youth Track and Cross Country Programs.
Age Group Report: 9/6/2021 11:02:22 AM 5K Top Females Overall based on Chip Elapsed time Place Bib # Name Chip Start Gun Start Finish Chip Elapse Gun Elapsed Age Gender Division _____________________________________________________________________________________________________________________________________________________________ 1 980 Sherry Stick 09:02:03.8 09:02:01.5 09:21:40.1 00:19:36.2 00:19:38.6 43 F 5K 2 842 Hope Callaway 09:02:03.1 09:02:01.5 09:24:08.9 00:22:05.8 00:22:07.4 17 F 5K 3 838 EMILY BUFFUM 09:02:10.8 09:02:01.5 09:24:22.1 00:22:11.2 00:22:20.6 27 F 5K 5K Age Group Results for Female 11-14 based on Chip Elapsed time Place Bib # Name Chip Start Gun Start Finish Chip Elapse Gun Elapsed Age Gender Division _____________________________________________________________________________________________________________________________________________________________ 1 923 Maggie MESCEDA 09:02:03.5 09:02:01.5 09:26:44.7 00:24:41.2 00:24:43.2 11 F 5K 2 855 TAYLOR COLSON 09:02:03.4 09:02:01.5 09:27:05.3 00:25:01.9 00:25:03.8 13 F 5K 3 938 ABIGAIL O'NEILL 09:02:09.5 09:02:01.5 09:27:47.2 00:25:37.7 00:25:45.7 11 F 5K 4 901 SOPHIE KOLAROSKY 09:02:17.3 09:02:01.5 09:37:47.6 00:35:30.2 00:35:46.1 12 F 5K 5 893 Katherine Houldson 09:02:14.5 09:02:01.5 09:38:33.2 00:36:18.7 00:36:31.6 12 F 5K 6 928 SUMMER MILLER 09:02:18.6 09:02:01.5 09:38:49.6 00:36:30.9 00:36:48.0 14 F 5K 5K Age Group Results for Female 15-19 based on Chip Elapsed time Place Bib # Name Chip Start Gun Start Finish Chip Elapse Gun Elapsed Age Gender Division _____________________________________________________________________________________________________________________________________________________________ 1 774 Rebecca Gauthier 09:02:03.7 09:02:01.5 09:24:35.1 00:22:31.4 00:22:33.6 16 F 5K 2 841 Emma Callaway 09:02:09.2 09:02:01.5 09:28:35.5 00:26:26.3 00:26:34.0 17 F 5K 5K Age Group Results for Female 20-24 based on Chip Elapsed time Place Bib # Name Chip Start Gun Start Finish Chip Elapse Gun Elapsed Age Gender Division _____________________________________________________________________________________________________________________________________________________________ 1 964 CATHERINE SCHLENKER 09:02:09.1 09:02:01.5 09:26:58.2 00:24:49.1 00:24:56.7 22 F 5K 5K Age Group Results for Female 25-29 based on Chip Elapsed time Place Bib # Name Chip Start Gun Start Finish Chip Elapse Gun Elapsed Age Gender Division _____________________________________________________________________________________________________________________________________________________________ 1 851 COURTNEY COLE 09:02:09.9 09:02:01.5 09:29:46.9 00:27:36.9 00:27:45.3 25 F 5K 2 998 LINDSEY WILSON 09:02:08.6 09:02:01.5 09:29:53.6 00:27:45.0 00:27:52.1 27 F 5K 3 941 KATIE PAINTER 09:02:09.1 09:02:01.5 09:29:55.1 00:27:45.9 00:27:53.5 29 F 5K 4 958 EMILY ROTHSTEIN 09:02:17.3 09:02:01.5 09:32:39.3 00:30:22.0 00:30:37.8 25 F 5K 5 859 NAOMI DERRICK 09:02:28.6 09:02:01.5 09:33:31.2 00:31:02.6 00:31:29.7 28 F 5K 6 937 CINDY NYSTROM 09:02:29.4 09:02:01.5 09:34:29.3 00:31:59.9 00:32:27.8 28 F 5K 7 831 Chloe Beatty 09:02:17.9 09:02:01.5 09:35:31.9 00:33:14.0 00:33:30.3 28 F 5K 8 952 REBECCA ROBERTSON 09:02:21.2 09:02:01.5 09:35:37.3 00:33:16.0 00:33:35.8 27 F 5K 9 890 MELISSA HOLLAR 09:02:30.9 09:02:01.5 09:36:28.8 00:33:57.9 00:34:27.3 29 F 5K 10 947 SHELBY PRICE 09:02:21.2 09:02:01.5 09:37:07.5 00:34:46.2 00:35:06.0 29 F 5K 11 945 JESSICA PINTO 09:02:28.7 09:02:01.5 09:49:29.8 00:47:01.0 00:47:28.2 29 F 5K 5K Age Group Results for Female 30-34 based on Chip Elapsed time Place Bib # Name Chip Start Gun Start Finish Chip Elapse Gun Elapsed Age Gender Division _____________________________________________________________________________________________________________________________________________________________ 1 886 Lindsay Hlavka 09:02:07.2 09:02:01.5 09:24:55.6 00:22:48.3 00:22:54.0 34 F 5K 2 975 GWEN SMITH 09:02:16.9 09:02:01.5 09:28:05.0 00:25:48.1 00:26:03.5 30 F 5K 3 871 JULIANNE FOSTER 09:02:01.5 09:02:01.5 09:29:45.0 00:27:43.4 00:27:43.4 33 F 5K 4 918 LAUREN MCDONOUGH 09:02:10.5 09:02:01.5 09:32:54.1 00:30:43.5 00:30:52.5 31 F 5K 5 862 LIZZ ENGLE 09:02:14.4 09:02:01.5 09:33:18.3 00:31:03.9 00:31:16.8 30 F 5K 6 930 ASHLEY MINER 09:02:12.4 09:02:01.5 09:34:23.4 00:32:10.9 00:32:21.8 32 F 5K 7 978 JESSICA SPEICH 09:02:24.6 09:02:01.5 09:37:41.4 00:35:16.7 00:35:39.8 31 F 5K 8 832 BRIANA BRONSON 09:02:01.5 09:02:01.5 09:37:59.5 00:35:57.9 00:35:57.9 31 F 5K 9 913 MELISSA LESSARD 09:02:15.7 09:02:01.5 09:40:05.9 00:37:50.2 00:38:04.4 34 F 5K 10 830 APRIL BAREFOOT 09:02:28.1 09:02:01.5 09:40:40.6 00:38:12.5 00:38:39.1 34 F 5K 11 976 LAURA SMITH 09:02:27.6 09:02:01.5 09:41:07.2 00:38:39.6 00:39:05.7 34 F 5K 5K Age Group Results for Female 35-39 based on Chip Elapsed time Place Bib # Name Chip Start Gun Start Finish Chip Elapse Gun Elapsed Age Gender Division _____________________________________________________________________________________________________________________________________________________________ 1 992 DIANA VACCHIANO 09:02:07.9 09:02:01.5 09:26:00.0 00:23:52.1 00:23:58.4 36 F 5K 2 924 MEGHAN MESSER 09:02:08.7 09:02:01.5 09:27:22.7 00:25:13.9 00:25:21.2 35 F 5K 3 971 MICHELLE SLOPEK 09:02:10.2 09:02:01.5 09:27:54.2 00:25:44.0 00:25:52.7 38 F 5K 4 989 CHRISTINA TIPPETT 09:02:24.2 09:02:01.5 09:28:55.6 00:26:31.4 00:26:54.0 35 F 5K 5 854 MARY COLSON 09:02:09.9 09:02:01.5 09:29:09.2 00:26:59.3 00:27:07.7 36 F 5K 6 925 Leigh Messett 09:02:08.8 09:02:01.5 09:30:28.4 00:28:19.5 00:28:26.8 39 F 5K 7 946 JESSICA POWELL 09:02:16.1 09:02:01.5 09:31:02.7 00:28:46.5 00:29:01.1 38 F 5K 8 857 SARA CURRAN 09:02:15.6 09:02:01.5 09:31:25.8 00:29:10.2 00:29:24.3 38 F 5K 9 788 Meredith Asaff 09:02:19.7 09:02:01.5 09:34:52.1 00:32:32.4 00:32:50.5 36 F 5K 10 874 KELLYE GILL 09:02:27.7 09:02:01.5 09:40:57.1 00:38:29.3 00:38:55.5 36 F 5K 5K Age Group Results for Female 40-44 based on Chip Elapsed time Place Bib # Name Chip Start Gun Start Finish Chip Elapse Gun Elapsed Age Gender Division _____________________________________________________________________________________________________________________________________________________________ 1 951 Becky Rhodes 09:02:04.1 09:02:01.5 09:24:43.7 00:22:39.5 00:22:42.1 41 F 5K 2 996 HEATHER WILDERSON 09:02:25.9 09:02:01.5 09:30:13.1 00:27:47.2 00:28:11.6 42 F 5K 3 983 TANYA SWIFT 09:02:27.5 09:02:01.5 09:30:21.1 00:27:53.6 00:28:19.6 44 F 5K 4 970 JENNIFER SHOE 09:02:16.0 09:02:01.5 09:30:10.7 00:27:54.6 00:28:09.1 42 F 5K 5 860 JOY DUBROVICH 09:02:13.2 09:02:01.5 09:30:47.1 00:28:33.8 00:28:45.5 42 F 5K 6 900 HEATHER KEOUGH 09:02:20.0 09:02:01.5 09:31:16.9 00:28:56.8 00:29:15.3 40 F 5K 7 944 KERRY PHELPS 09:02:14.0 09:02:01.5 09:31:31.3 00:29:17.2 00:29:29.7 40 F 5K 8 897 MARTHA ISACCO 09:02:22.9 09:02:01.5 09:35:19.4 00:32:56.5 00:33:17.9 43 F 5K 9 905 KAREN LANDER 09:02:18.2 09:02:01.5 09:36:19.3 00:34:01.0 00:34:17.7 42 F 5K 10 902 SUSAN KOLAROSKY 09:02:25.0 09:02:01.5 09:39:53.6 00:37:28.6 00:37:52.1 43 F 5K 11 943 STACEY PEARCY 09:02:27.5 09:02:01.5 09:40:40.6 00:38:13.0 00:38:39.1 41 F 5K 12 835 JENNIFER BUBENKO 09:02:23.7 09:02:01.5 09:41:00.1 00:38:36.3 00:38:58.5 41 F 5K 13 919 CARRIE MCGRATH 09:02:27.4 09:02:01.5 09:46:19.1 00:43:51.7 00:44:17.6 43 F 5K 5K Age Group Results for Female 45-49 based on Chip Elapsed time Place Bib # Name Chip Start Gun Start Finish Chip Elapse Gun Elapsed Age Gender Division _____________________________________________________________________________________________________________________________________________________________ 1 781 Kelly Meekins 09:02:11.0 09:02:01.5 09:26:50.8 00:24:39.8 00:24:49.3 47 F 5K 2 878 JEN GUYER 09:02:11.6 09:02:01.5 09:30:59.7 00:28:48.1 00:28:58.2 47 F 5K 3 935 MARGIE NEIGHOFF 09:02:14.0 09:02:01.5 09:33:09.5 00:30:55.4 00:31:07.9 45 F 5K 4 920 ALYSSA MEAD 09:02:13.9 09:02:01.5 09:36:09.9 00:33:55.9 00:34:08.4 48 F 5K 5 894 Samantha Houldson 09:02:14.9 09:02:01.5 09:40:47.3 00:38:32.3 00:38:45.8 46 F 5K 6 966 KENDRA SELIGMAN 09:02:01.5 09:02:01.5 09:41:27.4 00:39:25.8 00:39:25.8 45 F 5K 7 793 Genie Grimes 09:02:19.0 09:02:01.5 09:43:17.7 00:40:58.7 00:41:16.2 48 F 5K 5K Age Group Results for Female 50-54 based on Chip Elapsed time Place Bib # Name Chip Start Gun Start Finish Chip Elapse Gun Elapsed Age Gender Division _____________________________________________________________________________________________________________________________________________________________ 1 968 LISA SEUFERT 09:02:11.1 09:02:01.5 09:29:58.1 00:27:46.9 00:27:56.5 52 F 5K 2 864 ANDREA EVERTON 09:02:10.1 09:02:01.5 09:30:48.0 00:28:37.8 00:28:46.4 53 F 5K 3 960 TARA RUOCCO 09:02:25.4 09:02:01.5 09:31:34.1 00:29:08.7 00:29:32.6 52 F 5K 4 956 AUDREY ROTHSTEIN 09:02:17.2 09:02:01.5 09:32:47.4 00:30:30.1 00:30:45.8 54 F 5K 5 963 SUSAN SCHEURER 09:02:15.0 09:02:01.5 09:34:58.4 00:32:43.3 00:32:56.9 50 F 5K 6 940 GINA PAINTER 09:02:13.7 09:02:01.5 09:35:22.9 00:33:09.2 00:33:21.3 53 F 5K 7 903 CHRISTINA KUNTZ 09:02:26.2 09:02:01.5 09:36:05.2 00:33:39.0 00:34:03.7 50 F 5K 8 836 Beth Buckalew 09:02:15.3 09:02:01.5 09:36:09.4 00:33:54.1 00:34:07.9 54 F 5K 9 789 Cheryl Clowes 09:02:14.8 09:02:01.5 09:36:24.2 00:34:09.3 00:34:22.6 54 F 5K 10 914 Angie Linde 09:02:14.1 09:02:01.5 09:39:06.7 00:36:52.6 00:37:05.2 50 F 5K 5K Age Group Results for Female 55-59 based on Chip Elapsed time Place Bib # Name Chip Start Gun Start Finish Chip Elapse Gun Elapsed Age Gender Division _____________________________________________________________________________________________________________________________________________________________ 1 987 DEB TIBURZI 09:02:08.7 09:02:01.5 09:27:49.2 00:25:40.4 00:25:47.6 59 F 5K 2 843 Marcia Capria 09:02:11.7 09:02:01.5 09:29:43.1 00:27:31.3 00:27:41.5 58 F 5K 3 931 KELLY MIZE 09:02:12.8 09:02:01.5 09:30:45.4 00:28:32.6 00:28:43.8 58 F 5K 4 954 LOEL ROMEO 09:02:12.3 09:02:01.5 09:30:50.2 00:28:37.8 00:28:48.6 57 F 5K 5 856 JULIA COOPER 09:02:12.1 09:02:01.5 09:31:14.5 00:29:02.3 00:29:12.9 57 F 5K 6 1000 MARGOT WOLMAN 09:02:12.7 09:02:01.5 09:32:56.9 00:30:44.2 00:30:55.4 57 F 5K 7 909 KATE LEDBETTER 09:02:15.3 09:02:01.5 09:35:22.2 00:33:06.9 00:33:20.7 58 F 5K 5K Age Group Results for Female 60-64 based on Chip Elapsed time Place Bib # Name Chip Start Gun Start Finish Chip Elapse Gun Elapsed Age Gender Division _____________________________________________________________________________________________________________________________________________________________ 1 775 Leigh Peck 09:02:09.5 09:02:01.5 09:29:04.3 00:26:54.7 00:27:02.7 64 F 5K 2 982 SUE SWENSEN 09:02:12.0 09:02:01.5 09:37:13.0 00:35:00.9 00:35:11.4 60 F 5K 5K Top Males Overall based on Chip Elapsed time Place Bib # Name Chip Start Gun Start Finish Chip Elapse Gun Elapsed Age Gender Division _____________________________________________________________________________________________________________________________________________________________ 1 776 Graham Peck 09:02:03.3 09:02:01.5 09:18:39.5 00:16:36.2 00:16:38.0 32 M 5K 2 846 BRIAN CAVE 09:02:03.9 09:02:01.5 09:18:46.9 00:16:43.0 00:16:45.4 23 M 5K 3 869 JOHN FORD 09:02:03.2 09:02:01.5 09:19:01.8 00:16:58.6 00:17:00.3 29 M 5K 5K Age Group Results for Male Under 11 based on Chip Elapsed time Place Bib # Name Chip Start Gun Start Finish Chip Elapse Gun Elapsed Age Gender Division _____________________________________________________________________________________________________________________________________________________________ 1 852 CHRIS COLSON 09:02:04.9 09:02:01.5 09:29:59.3 00:27:54.4 00:27:57.8 9 M 5K 2 912 MASON LESSARD 09:02:12.8 09:02:01.5 09:39:38.5 00:37:25.6 00:37:36.9 9 M 5K 3 847 DYLAN CAVEY 09:02:29.1 09:02:01.5 09:49:29.9 00:47:00.7 00:47:28.3 10 M 5K 5K Age Group Results for Male 11-14 based on Chip Elapsed time Place Bib # Name Chip Start Gun Start Finish Chip Elapse Gun Elapsed Age Gender Division _____________________________________________________________________________________________________________________________________________________________ 1 787 Gregory Shellberg 09:02:04.1 09:02:01.5 09:21:54.3 00:19:50.1 00:19:52.7 14 M 5K 2 921 Stanley MESCEDA 09:02:01.8 09:02:01.5 09:22:30.4 00:20:28.6 00:20:28.9 14 M 5K 3 785 Ryan Hartranft 09:02:04.2 09:02:01.5 09:23:01.4 00:20:57.2 00:20:59.9 14 M 5K 4 881 Jimmy Harkness 09:02:12.3 09:02:01.5 09:28:47.8 00:26:35.4 00:26:46.2 12 M 5K 5 792 Andrew Grimes 09:02:10.5 09:02:01.5 09:29:51.9 00:27:41.3 00:27:50.4 12 M 5K 6 967 MICAH SELIGMAN 09:02:10.8 09:02:01.5 09:32:51.7 00:30:40.8 00:30:50.1 12 M 5K 5K Age Group Results for Male 15-19 based on Chip Elapsed time Place Bib # Name Chip Start Gun Start Finish Chip Elapse Gun Elapsed Age Gender Division _____________________________________________________________________________________________________________________________________________________________ 1 777 Logan Cyford 09:02:02.7 09:02:01.5 09:20:45.9 00:18:43.1 00:18:44.3 16 M 5K 2 884 Sam Heintz 09:02:03.8 09:02:01.5 09:20:52.6 00:18:48.7 00:18:51.1 17 M 5K 3 784 Brendon Luck 09:02:02.7 09:02:01.5 09:20:52.5 00:18:49.8 00:18:51.0 16 M 5K 4 786 Vincent Shellberg 09:02:01.5 09:02:01.5 09:21:17.0 00:19:15.4 00:19:15.4 17 M 5K 5 778 Jaden Lewis 09:02:03.5 09:02:01.5 09:21:38.2 00:19:34.7 00:19:36.6 17 M 5K 6 845 LUKE CARPENTER 09:02:02.8 09:02:01.5 09:21:40.8 00:19:37.9 00:19:39.3 18 M 5K 7 887 BRENDAN HOEY 09:02:04.3 09:02:01.5 09:22:58.5 00:20:54.2 00:20:57.0 16 M 5K 8 985 OWEN SWISDAK 09:02:03.9 09:02:01.5 09:24:18.8 00:22:14.9 00:22:17.2 15 M 5K 9 889 CONNOR HOEY 09:02:04.5 09:02:01.5 09:26:05.3 00:24:00.7 00:24:03.7 15 M 5K 10 879 KATIE GUYER 09:02:11.2 09:02:01.5 09:29:36.3 00:27:25.1 00:27:34.7 15 M 5K 11 868 Ryan Fleming 09:02:08.9 09:02:01.5 09:30:27.2 00:28:18.2 00:28:25.7 15 M 5K 5K Age Group Results for Male 20-24 based on Chip Elapsed time Place Bib # Name Chip Start Gun Start Finish Chip Elapse Gun Elapsed Age Gender Division _____________________________________________________________________________________________________________________________________________________________ 1 906 ALEXANDER LANGAN 09:02:03.1 09:02:01.5 09:22:46.1 00:20:43.0 00:20:44.5 23 M 5K 2 995 LORENZO WHITEMAN 09:02:01.5 09:02:01.5 09:34:35.2 00:32:33.6 00:32:33.6 20 M 5K 5K Age Group Results for Male 25-29 based on Chip Elapsed time Place Bib # Name Chip Start Gun Start Finish Chip Elapse Gun Elapsed Age Gender Division _____________________________________________________________________________________________________________________________________________________________ 1 837 AUSTIN BUFFUM 09:02:10.8 09:02:01.5 09:23:57.1 00:21:46.3 00:21:55.6 27 M 5K 2 999 MACK WINGREEN 09:02:07.3 09:02:01.5 09:25:14.2 00:23:06.9 00:23:12.7 27 M 5K 3 858 MATT DERRICK 09:02:29.5 09:02:01.5 09:32:53.0 00:30:23.5 00:30:51.4 29 M 5K 4 953 AUSTEN RODRIGUEZ 09:02:20.6 09:02:01.5 09:38:12.1 00:35:51.4 00:36:10.5 29 M 5K 5K Age Group Results for Male 30-34 based on Chip Elapsed time Place Bib # Name Chip Start Gun Start Finish Chip Elapse Gun Elapsed Age Gender Division _____________________________________________________________________________________________________________________________________________________________ 1 885 MARK HENDERSON 09:02:08.4 09:02:01.5 09:23:27.3 00:21:18.9 00:21:25.8 33 M 5K 2 981 JOHN SUCHOCKI 09:02:04.9 09:02:01.5 09:23:44.4 00:21:39.4 00:21:42.8 31 M 5K 3 917 CHRIS MCDANIELS 09:02:06.8 09:02:01.5 09:25:20.8 00:23:13.9 00:23:19.2 31 M 5K 4 895 LUCAS HUDSON 09:02:16.8 09:02:01.5 09:27:26.9 00:25:10.1 00:25:25.4 32 M 5K 5 932 COLIN MOE 09:02:14.2 09:02:01.5 09:28:04.3 00:25:50.0 00:26:02.8 31 M 5K 6 791 Corey Grove 09:02:17.3 09:02:01.5 09:34:05.8 00:31:48.4 00:32:04.2 31 M 5K 7 891 THERON HOLLAR 09:02:32.4 09:02:01.5 09:36:28.8 00:33:56.3 00:34:27.3 31 M 5K 8 974 BRANDON SMITH 09:02:24.7 09:02:01.5 09:41:07.3 00:38:42.5 00:39:05.7 33 M 5K 9 872 MICHAEL GIGANTI 09:02:21.5 09:02:01.5 09:42:51.0 00:40:29.5 00:40:49.5 30 M 5K 5K Age Group Results for Male 35-39 based on Chip Elapsed time Place Bib # Name Chip Start Gun Start Finish Chip Elapse Gun Elapsed Age Gender Division _____________________________________________________________________________________________________________________________________________________________ 1 990 JOSH TIPPETT 09:02:08.2 09:02:01.5 09:22:57.6 00:20:49.3 00:20:56.0 35 M 5K 2 870 JOSH FORMWALT 09:02:03.5 09:02:01.5 09:23:17.5 00:21:13.9 00:21:15.9 35 M 5K 3 863 NICHOLAS ERVIN 09:02:13.2 09:02:01.5 09:25:01.5 00:22:48.3 00:23:00.0 37 M 5K 4 799 KEN ANDERSON 09:02:06.3 09:02:01.5 09:27:00.3 00:24:53.9 00:24:58.7 37 M 5K 5 876 DAVID GRIMALDI 09:02:05.4 09:02:01.5 09:27:39.1 00:25:33.7 00:25:37.5 35 M 5K 6 939 MICHAEL O'NEILL 09:02:09.7 09:02:01.5 09:27:56.5 00:25:46.8 00:25:55.0 38 M 5K 7 896 LANE HUFF 09:02:16.7 09:02:01.5 09:29:31.1 00:27:14.4 00:27:29.5 39 M 5K 8 798 MANUEL ALVARENGA 09:02:08.0 09:02:01.5 09:29:58.6 00:27:50.5 00:27:57.1 36 M 5K 9 873 THOMAS GIGANTI 09:02:20.2 09:02:01.5 09:32:36.6 00:30:16.3 00:30:35.1 35 M 5K 5K Age Group Results for Male 40-44 based on Chip Elapsed time Place Bib # Name Chip Start Gun Start Finish Chip Elapse Gun Elapsed Age Gender Division _____________________________________________________________________________________________________________________________________________________________ 1 965 Troy Scott 09:02:07.5 09:02:01.5 09:22:52.6 00:20:45.0 00:20:51.1 44 M 5K 2 782 Andrew Meekins 09:02:06.4 09:02:01.5 09:23:23.0 00:21:16.5 00:21:21.4 42 M 5K 3 962 JASON SCHAUM 09:02:12.3 09:02:01.5 09:25:32.8 00:23:20.5 00:23:31.3 40 M 5K 4 875 TONY GOOD 09:02:07.8 09:02:01.5 09:25:32.2 00:23:24.4 00:23:30.7 42 M 5K 5 994 Mike Von Paris 09:02:09.8 09:02:01.5 09:26:14.3 00:24:04.4 00:24:12.8 40 M 5K 6 972 ROB SLOPEK 09:02:10.6 09:02:01.5 09:27:54.0 00:25:43.3 00:25:52.4 41 M 5K 7 880 Jim Harkness 09:02:12.0 09:02:01.5 09:28:57.3 00:26:45.2 00:26:55.7 43 M 5K 8 911 ANTHONY LESSARD 09:02:13.8 09:02:01.5 09:29:17.3 00:27:03.5 00:27:15.8 42 M 5K 9 922 STAN MESCEDA 09:02:36.6 09:02:01.5 09:29:46.1 00:27:09.4 00:27:44.5 44 M 5K 10 853 KEN COLSON 09:02:09.4 09:02:01.5 09:30:42.9 00:28:33.4 00:28:41.4 43 M 5K 11 783 Devon Rothschild 09:02:19.0 09:02:01.5 09:40:16.9 00:37:57.8 00:38:15.3 41 M 5K 5K Age Group Results for Male 45-49 based on Chip Elapsed time Place Bib # Name Chip Start Gun Start Finish Chip Elapse Gun Elapsed Age Gender Division _____________________________________________________________________________________________________________________________________________________________ 1 933 ALAN MULINDWA 09:02:04.7 09:02:01.5 09:22:47.9 00:20:43.2 00:20:46.3 48 M 5K 2 993 BOBBY VAN ALLEN 09:02:06.2 09:02:01.5 09:23:36.2 00:21:30.0 00:21:34.7 45 M 5K 3 984 MARC SWISDAK 09:02:08.6 09:02:01.5 09:25:40.2 00:23:31.5 00:23:38.7 48 M 5K 4 959 SCOTT RUDY 09:02:12.5 09:02:01.5 09:26:22.5 00:24:10.0 00:24:21.0 48 M 5K 5 834 SCOTT BRYSON 09:02:04.8 09:02:01.5 09:27:53.9 00:25:49.0 00:25:52.4 45 M 5K 6 986 STEVE SWISDAK 09:02:13.3 09:02:01.5 09:28:23.8 00:26:10.4 00:26:22.2 46 M 5K 7 779 Michael Reed 09:02:07.8 09:02:01.5 09:29:45.7 00:27:37.9 00:27:44.2 45 M 5K 8 877 CHRIS GUYER 09:02:11.2 09:02:01.5 09:30:52.8 00:28:41.6 00:28:51.3 48 M 5K 9 861 RANDY ECKROTE 09:02:29.0 09:02:01.5 09:31:39.6 00:29:10.6 00:29:38.1 48 M 5K 10 910 GLEN LEE 09:02:22.9 09:02:01.5 09:34:45.3 00:32:22.3 00:32:43.8 47 M 5K 11 888 BRIAN HOEY 09:02:21.0 09:02:01.5 09:35:20.2 00:32:59.2 00:33:18.7 47 M 5K 12 844 BILL CARPENTER 09:02:22.8 09:02:01.5 09:36:06.3 00:33:43.4 00:34:04.7 48 M 5K 13 904 JONATHAN LANDER 09:02:17.4 09:02:01.5 09:36:18.1 00:34:00.6 00:34:16.6 48 M 5K 5K Age Group Results for Male 50-54 based on Chip Elapsed time Place Bib # Name Chip Start Gun Start Finish Chip Elapse Gun Elapsed Age Gender Division _____________________________________________________________________________________________________________________________________________________________ 1 833 BILL BROWN 09:02:01.5 09:02:01.5 09:22:38.8 00:20:37.3 00:20:37.3 52 M 5K 2 927 KEN MILLER 09:02:01.5 09:02:01.5 09:24:34.5 00:22:32.9 00:22:32.9 53 M 5K 3 794 Tom Evans 09:02:07.1 09:02:01.5 09:25:26.0 00:23:18.9 00:23:24.4 51 M 5K 4 790 Tom Clowes 09:02:08.4 09:02:01.5 09:26:22.7 00:24:14.2 00:24:21.2 53 M 5K 5 955 HENRY ROSENDALE 09:02:06.9 09:02:01.5 09:27:54.8 00:25:47.8 00:25:53.2 50 M 5K 6 979 BEN STEIN 09:02:07.3 09:02:01.5 09:28:00.3 00:25:53.0 00:25:58.8 52 M 5K 7 840 David Callaway 09:02:30.7 09:02:01.5 09:29:23.7 00:26:53.0 00:27:22.2 50 M 5K 8 849 Matthew Cohn 09:02:20.1 09:02:01.5 09:29:57.6 00:27:37.4 00:27:56.1 52 M 5K 9 848 STEVE CHOP 09:02:01.5 09:02:01.5 09:30:27.2 00:28:25.7 00:28:25.7 53 M 5K 10 797 Ken Fitzgerald 09:02:12.0 09:02:01.5 09:31:02.1 00:28:50.0 00:29:00.5 51 M 5K 11 942 KEITH PAINTER 09:02:09.7 09:02:01.5 09:31:09.3 00:28:59.5 00:29:07.7 54 M 5K 12 969 RONALD C SEUFERT 09:02:11.7 09:02:01.5 09:35:35.3 00:33:23.6 00:33:33.8 51 M 5K 13 867 MATT FIROR 09:02:18.2 09:02:01.5 09:41:40.3 00:39:22.1 00:39:38.8 53 M 5K 5K Age Group Results for Male 55-59 based on Chip Elapsed time Place Bib # Name Chip Start Gun Start Finish Chip Elapse Gun Elapsed Age Gender Division _____________________________________________________________________________________________________________________________________________________________ 1 907 DAVID LARKIN 09:02:15.3 09:02:01.5 09:26:01.8 00:23:46.5 00:24:00.2 55 M 5K 2 991 ANDY TURGEON 09:02:19.6 09:02:01.5 09:27:25.4 00:25:05.8 00:25:23.9 59 M 5K 3 796 Brian Koenigsmark 09:02:09.5 09:02:01.5 09:27:39.7 00:25:30.1 00:25:38.2 58 M 5K 4 795 Michael Hudson 09:02:16.1 09:02:01.5 09:32:52.4 00:30:36.2 00:30:50.8 58 M 5K 5 957 ED ROTHSTEIN 09:02:16.6 09:02:01.5 09:32:52.8 00:30:36.2 00:30:51.3 57 M 5K 6 850 BILL COLE 09:02:11.9 09:02:01.5 09:33:46.4 00:31:34.4 00:31:44.9 55 M 5K 5K Age Group Results for Male 60-64 based on Chip Elapsed time Place Bib # Name Chip Start Gun Start Finish Chip Elapse Gun Elapsed Age Gender Division _____________________________________________________________________________________________________________________________________________________________ 1 961 PAUL RUSSELL 09:02:01.5 09:02:01.5 09:25:33.7 00:23:32.2 00:23:32.2 60 M 5K 2 800 JOHN ANDERSON 09:02:06.7 09:02:01.5 09:26:59.9 00:24:53.1 00:24:58.3 64 M 5K 3 988 FRANK TIBURZI 09:02:08.9 09:02:01.5 09:28:48.0 00:26:39.0 00:26:46.4 62 M 5K 4 929 ROBERT MILSTEAD 09:02:11.5 09:02:01.5 09:32:35.9 00:30:24.4 00:30:34.3 63 M 5K 5 892 ROBERT HOLT 09:02:18.1 09:02:01.5 09:36:30.3 00:34:12.2 00:34:28.8 64 M 5K 5K Age Group Results for Male 65-69 based on Chip Elapsed time Place Bib # Name Chip Start Gun Start Finish Chip Elapse Gun Elapsed Age Gender Division _____________________________________________________________________________________________________________________________________________________________ 1 829 TED BAFFORD 09:02:22.4 09:02:01.5 09:29:43.4 00:27:21.0 00:27:41.9 68 M 5K 5K Age Group Results for Male 70-120 based on Chip Elapsed time Place Bib # Name Chip Start Gun Start Finish Chip Elapse Gun Elapsed Age Gender Division _____________________________________________________________________________________________________________________________________________________________ 1 908 ROY LEBSON 09:02:10.9 09:02:01.5 09:32:20.8 00:30:09.8 00:30:19.2 71 M 5K 2 973 GLENN SMINK 09:02:18.5 09:02:01.5 09:38:38.0 00:36:19.5 00:36:36.4 71 M 5K 3 865 SKIP FENNELL 09:02:19.5 09:02:01.5 09:41:55.1 00:39:35.6 00:39:53.6 77 M 5K