ERR Labor Day 5K
ERR Labor Day 5K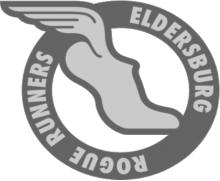 Labor Day Rogue Race 5K Running Event 
 September 5, 2022
1623 Brewing Co.
5K - 10:00 am (chip timed)
ERR Member Prices: 5K - $30
Non-ERR Member Prices: 5K - $35
Virtual 5K: $30
 
Prize money to the top 3 males and top 3 females,
age group medals (1st place for every 5 yrs), 9 and under - 70 and over
 
Price includes a free T-shirt and one free beer compliments of 
1623 Brewing Co. for participants 21 years and older (bring your id).
 
NOTE: Last day to get a T-shirt with registration is 8/17/2022!
There will be a food truck on-site at 1623 for food purchases. 
Mail-in Registration form, Register on ItsYourRace.com, or You can also register at Tri Sport Junction.
 
Packet pick-up: Sunday, September 4, 11 am – 4 pm at
Tri Sport Junction, 7568 B Main St, Sykesville
NO Race Day Registration
The Labor Day Race is the Eldersburg Rogue Runners' primary fundraiser. Please enjoy this event and help us continue to support our area runners, walkers, and bike riders. A portion of the proceeds will go to the Johns Hopkins Ovarian Cancer Center of Excellence.
Race Sponsorships of $200+ include:
logo on race shirt
promotional posts on social media
logo with a link to your website on the ERR website
1 free race entry & t-shirt
For more info contact information@errun.org
ERR provides opportunities for group runs, training, scholarships, community service opportunities, community event support, and Youth Track and Cross-Country Programs.
Division: 5K Place Bib # Name Chip Start Gun Start Finish Chip Elapse Gun Elapsed Age Gender Division _____________________________________________________________________________________________________________________________________________________________ 1 141 BRIAN CAVE 10:00:37.6 10:00:38.1 10:16:22.6 00:15:45.0 00:15:44.4 24 M 5K 2 321 Trent Rose 10:00:39.6 10:00:38.1 10:18:13.1 00:17:33.5 00:17:35.0 24 M 5K 3 272 CONOR SULLIVAN 10:00:32.5 10:00:38.1 10:18:23.7 00:17:51.1 00:17:45.5 33 M 5K 4 322 Peyton Dill 10:00:37.9 10:00:38.1 10:18:53.6 00:18:15.6 00:18:15.4 17 M 5K 5 129 KENNETH ANDERSON 10:00:40.1 10:00:38.1 10:19:23.7 00:18:43.5 00:18:45.5 38 M 5K 6 240 Sam Heintz 10:00:39.7 10:00:38.1 10:19:29.4 00:18:49.7 00:18:51.3 18 M 5K 7 270 Sherry Stick 10:00:40.7 10:00:38.1 10:20:26.5 00:19:45.7 00:19:48.3 44 F 5K 8 181 BRENDAN HOEY 10:00:39.8 10:00:38.1 10:20:30.6 00:19:50.7 00:19:52.4 17 M 5K 9 149 Anthony Crognale 10:00:38.1 10:00:38.1 10:20:34.3 00:19:56.1 00:19:56.1 17 M 5K 10 325 jacob Spert 10:00:39.8 10:00:38.1 10:20:37.8 00:19:58.0 00:19:59.7 22 M 5K 11 257 Troy Scott 10:00:38.1 10:00:38.1 10:20:41.2 00:20:03.0 00:20:03.0 45 M 5K 12 204 EVEYN KONYAR 10:00:40.1 10:00:38.1 10:20:44.9 00:20:04.7 00:20:06.7 15 M 5K 13 163 DANIELLE FIRLIE 10:00:40.7 10:00:38.1 10:20:50.2 00:20:09.5 00:20:12.1 19 F 5K 14 210 JADEN LEWIS 10:00:39.8 10:00:38.1 10:20:59.3 00:20:19.5 00:20:21.1 18 M 5K 15 137 BILL BROWN 10:00:38.1 10:00:38.1 10:21:23.7 00:20:45.5 00:20:45.5 53 M 5K 16 183 CONNOR HOEY 10:00:39.8 10:00:38.1 10:21:24.0 00:20:44.2 00:20:45.9 16 M 5K 17 269 John Starr 10:00:42.6 10:00:38.1 10:21:30.8 00:20:48.1 00:20:52.6 43 M 5K 18 290 ADAM WEBB 10:00:42.0 10:00:38.1 10:21:42.8 00:21:00.7 00:21:04.6 35 M 5K 19 243 Jackson Rosencrance 10:00:40.4 10:00:38.1 10:21:44.1 00:21:03.6 00:21:05.9 13 M 5K 20 318 Andrew Meekins 10:00:42.1 10:00:38.1 10:22:00.7 00:21:18.5 00:21:22.5 42 M 5K 21 303 Mary Baker 10:00:41.3 10:00:38.1 10:22:02.8 00:21:21.4 00:21:24.6 42 F 5K 22 275 OWEN SWISDAK 10:00:39.8 10:00:38.1 10:22:07.3 00:21:27.5 00:21:29.1 16 M 5K 23 179 Jacob Havins 10:00:39.3 10:00:38.1 10:22:08.8 00:21:29.4 00:21:30.6 21 M 5K 24 288 LUCAS WALTHOUR 10:00:40.2 10:00:38.1 10:22:13.6 00:21:33.4 00:21:35.5 16 M 5K 26 319 Stan Mesceda 10:00:40.6 10:00:38.1 10:22:15.4 00:21:34.8 00:21:37.3 15 M 5K 27 259 DANIEL SIMON 10:00:44.2 10:00:38.1 10:22:18.2 00:21:33.9 00:21:40.0 48 M 5K 28 168 JESSE GRESH 10:00:38.1 10:00:38.1 10:22:31.2 00:21:53.1 00:21:53.1 15 M 5K 29 209 HANNAH LEWIS 10:00:42.7 10:00:38.1 10:22:40.5 00:21:57.7 00:22:02.3 28 F 5K 30 324 Donnell Wells 10:00:42.7 10:00:38.1 10:22:41.9 00:21:59.2 00:22:03.7 34 M 5K 31 250 NEAL SANCHEZ 10:00:40.1 10:00:38.1 10:22:42.3 00:22:02.1 00:22:04.1 14 M 5K 32 146 ANTHONY CONTURO 10:00:38.1 10:00:38.1 10:22:43.7 00:22:05.6 00:22:05.6 32 M 5K 33 312 Josh Formwalt 10:00:40.6 10:00:38.1 10:22:44.6 00:22:04.0 00:22:06.4 36 M 5K 34 284 DIANA VACCHIANO 10:00:41.9 10:00:38.1 10:23:00.6 00:22:18.6 00:22:22.4 37 F 5K 35 241 Becky Rhodes 10:00:41.7 10:00:38.1 10:23:05.0 00:22:23.3 00:22:26.9 42 F 5K 36 314 Michael Tully 10:00:43.0 10:00:38.1 10:23:09.7 00:22:26.6 00:22:31.5 13 M 5K 37 224 ALAN MULINDWA 10:00:42.7 10:00:38.1 10:23:28.0 00:22:45.3 00:22:49.8 49 M 5K 38 274 MARC SWISDAK 10:00:44.1 10:00:38.1 10:23:36.3 00:22:52.2 00:22:58.2 49 M 5K 39 238 Charlotte Prunkl 10:00:41.3 10:00:38.1 10:23:36.6 00:22:55.3 00:22:58.5 14 F 5K 40 60 JACK ANDERSON 10:00:42.8 10:00:38.1 10:23:53.4 00:23:10.6 00:23:15.2 65 M 5K 41 180 Lindsay Hlavka 10:00:43.3 10:00:38.1 10:24:06.8 00:23:23.5 00:23:28.6 35 F 5K 42 213 Brendan Luck 10:00:41.9 10:00:38.1 10:24:07.7 00:23:25.8 00:23:29.5 17 M 5K 43 300 Rebecca Souders 10:00:43.6 10:00:38.1 10:24:11.0 00:23:27.3 00:23:32.8 22 F 5K 44 171 ANDREW GRIMES 10:00:42.7 10:00:38.1 10:24:19.6 00:23:36.9 00:23:41.4 13 M 5K 45 152 LOGAN CYFORD 10:00:41.6 10:00:38.1 10:24:25.2 00:23:43.5 00:23:47.0 17 M 5K 46 165 REBECCA GAUTHIER 10:00:41.6 10:00:38.1 10:24:25.2 00:23:43.5 00:23:47.0 17 F 5K 47 260 ANTHONY SIPOCZ 10:00:45.5 10:00:38.1 10:24:29.5 00:23:44.0 00:23:51.3 35 M 5K 48 239 Dave Prunkl 10:00:46.6 10:00:38.1 10:24:42.2 00:23:55.5 00:24:04.0 48 M 5K 49 306 Mi-ra Walthour 10:00:50.4 10:00:38.1 10:25:05.5 00:24:15.0 00:24:27.3 13 F 5K 50 320 Ben Stein 10:00:42.5 10:00:38.1 10:25:11.5 00:24:29.0 00:24:33.3 53 M 5K 51 154 MARSHA DEMAREE 10:00:44.5 10:00:38.1 10:25:18.9 00:24:34.4 00:24:40.7 57 F 5K 52 301 Maura Souders 10:00:43.6 10:00:38.1 10:25:21.8 00:24:38.2 00:24:43.6 27 F 5K 53 276 STEVE SWISDAK 10:00:44.4 10:00:38.1 10:25:29.0 00:24:44.5 00:24:50.8 47 M 5K 54 159 COLIN EDSON 10:00:41.2 10:00:38.1 10:25:35.1 00:24:53.8 00:24:56.9 11 M 5K 55 155 KELLY DIXON 10:00:46.3 10:00:38.1 10:26:01.4 00:25:15.1 00:25:23.2 44 F 5K 56 271 Casey Sullivan 10:00:46.1 10:00:38.1 10:26:08.5 00:25:22.3 00:25:30.3 28 F 5K 57 317 Kelly Benke 10:00:48.9 10:00:38.1 10:26:12.5 00:25:23.5 00:25:34.3 47 F 5K 58 308 Taylor Colson 10:00:40.7 10:00:38.1 10:26:21.5 00:25:40.7 00:25:43.3 14 F 5K 59 187 NEISHA HORAN 10:00:50.7 10:00:38.1 10:26:22.1 00:25:31.3 00:25:43.9 32 F 5K 60 226 CINDY NIVER 10:00:44.2 10:00:38.1 10:26:29.8 00:25:45.5 00:25:51.6 43 F 5K 61 219 SPENCER MCGRATH 10:00:43.5 10:00:38.1 10:26:29.9 00:25:46.3 00:25:51.7 16 M 5K 62 143 BILL COLE 10:00:38.1 10:00:38.1 10:26:34.7 00:25:56.5 00:25:56.5 56 M 5K 63 178 XAVIER HAMILTON 10:00:40.6 10:00:38.1 10:26:39.3 00:25:58.6 00:26:01.1 15 M 5K 64 188 TIMOTHY HOTAN 10:00:50.9 10:00:38.1 10:26:42.4 00:25:51.5 00:26:04.2 33 M 5K 65 283 ANDREW TURGEON 10:00:56.8 10:00:38.1 10:26:47.9 00:25:51.1 00:26:09.7 60 M 5K 66 228 ABBY O'NEILL 10:00:42.4 10:00:38.1 10:26:49.7 00:26:07.3 00:26:11.5 12 F 5K 67 229 MICHAEL O'NEILL 10:00:42.4 10:00:38.1 10:26:50.5 00:26:08.1 00:26:12.3 39 M 5K 68 237 BRET POLLACK 10:00:46.1 10:00:38.1 10:26:58.1 00:26:11.9 00:26:20.0 56 M 5K 69 266 GWEN SMITH 10:00:45.5 10:00:38.1 10:27:01.8 00:26:16.2 00:26:23.6 31 F 5K 70 172 ERIC GROSH 10:00:38.1 10:00:38.1 10:27:07.6 00:26:29.5 00:26:29.5 53 M 5K 71 261 PATRICIA SIPOCZ 10:00:44.4 10:00:38.1 10:27:15.7 00:26:31.3 00:26:37.5 59 F 5K 72 130 HANK BACHMAN 10:00:52.7 10:00:38.1 10:27:31.9 00:26:39.2 00:26:53.7 56 M 5K 73 193 Nugent James 10:00:49.2 10:00:38.1 10:27:34.3 00:26:45.1 00:26:56.1 53 M 5K 74 203 KIM KNAPKE 10:00:54.7 10:00:38.1 10:27:34.4 00:26:39.6 00:26:56.2 33 F 5K 75 142 Matthew Cohn 10:00:57.1 10:00:38.1 10:27:52.9 00:26:55.8 00:27:14.8 53 M 5K 76 166 KELLYE GILL 10:00:49.1 10:00:38.1 10:27:58.2 00:27:09.0 00:27:20.0 37 F 5K 77 156 THERESA DUNPHY 10:00:42.7 10:00:38.1 10:28:09.7 00:27:26.9 00:27:31.5 40 F 5K 78 147 Julia Cooper 10:00:46.6 10:00:38.1 10:28:17.4 00:27:30.8 00:27:39.2 58 F 5K 79 205 JON KONYAR 10:00:38.1 10:00:38.1 10:28:30.9 00:27:52.8 00:27:52.8 46 M 5K 80 249 JAMES SAMPSON SR 10:00:50.9 10:00:38.1 10:28:33.7 00:27:42.7 00:27:55.5 71 M 5K 81 248 JAMES SAMPSON JR 10:00:50.6 10:00:38.1 10:28:33.9 00:27:43.2 00:27:55.7 46 M 5K 82 215 Timothy Lyons 10:00:48.7 10:00:38.1 10:28:44.2 00:27:55.5 00:28:06.0 37 M 5K 83 313 Cole Schruefer 10:00:38.1 10:00:38.1 10:28:48.3 00:28:10.1 00:28:10.1 9 M 5K 84 214 Monika Lyons 10:00:48.9 10:00:38.1 10:28:51.1 00:28:02.1 00:28:12.9 30 F 5K 85 206 ALEXANDER LEBRUN 10:00:48.6 10:00:38.1 10:28:56.1 00:28:07.4 00:28:17.9 34 M 5K 86 144 COURTNEY COLE 10:00:45.5 10:00:38.1 10:28:58.2 00:28:12.6 00:28:20.0 26 F 5K 87 48 ERIN ANDERSON 10:00:51.2 10:00:38.1 10:29:03.4 00:28:12.1 00:28:25.2 37 F 5K 88 185 ROBERT HOLT 10:00:44.4 10:00:38.1 10:29:12.3 00:28:27.8 00:28:34.1 65 M 5K 89 254 ALEXANDER SCHMIDT 10:00:55.6 10:00:38.1 10:29:16.7 00:28:21.1 00:28:38.6 30 M 5K 90 33 MANUEL ALVARENGA 10:00:43.5 10:00:38.1 10:29:16.9 00:28:33.4 00:28:38.7 37 M 5K 91 295 HEATHER WILDERSON 10:00:38.1 10:00:38.1 10:29:20.5 00:28:42.3 00:28:42.3 43 F 5K 92 258 JILLIANNE SHEAR 10:00:54.3 10:00:38.1 10:29:24.2 00:28:29.9 00:28:46.0 41 F 5K 93 309 Kali Nance 10:00:41.1 10:00:38.1 10:29:24.2 00:28:43.1 00:28:46.0 13 F 5K 94 278 PAUL TAMBURELLO 10:00:55.2 10:00:38.1 10:29:40.9 00:28:45.6 00:29:02.7 37 M 5K 95 160 ANDREA EVERTON 10:00:45.9 10:00:38.1 10:30:01.7 00:29:15.7 00:29:23.6 54 F 5K 96 174 JENNIFER GUYER 10:00:45.2 10:00:38.1 10:30:10.8 00:29:25.5 00:29:32.6 48 F 5K 97 236 KATHERINE PEARL 10:00:53.8 10:00:38.1 10:30:15.8 00:29:22.0 00:29:37.6 51 F 5K 98 182 BRIAN HOEY 10:00:48.6 10:00:38.1 10:30:16.8 00:29:28.1 00:29:38.6 48 M 5K 99 211 NATALIE LITZAU 10:00:44.5 10:00:38.1 10:30:23.7 00:29:39.2 00:29:45.5 31 F 5K 100 244 HENRY ROSENDALE 10:00:42.7 10:00:38.1 10:30:40.5 00:29:57.7 00:30:02.3 51 M 5K 101 173 CHRIS GUYER 10:00:44.8 10:00:38.1 10:30:42.2 00:29:57.4 00:30:04.0 49 M 5K 102 145 GRAYDEN COLUMBIA 10:00:43.3 10:00:38.1 10:31:01.5 00:30:18.2 00:30:23.4 11 M 5K 103 217 ANGIE MCCULLOUGH 10:01:04.2 10:00:38.1 10:31:01.8 00:29:57.6 00:30:23.7 35 F 5K 104 139 Greg Burns 10:00:47.9 10:00:38.1 10:31:03.4 00:30:15.5 00:30:25.2 62 M 5K 105 223 ROBERT MILSTEAD 10:00:49.0 10:00:38.1 10:31:07.9 00:30:18.9 00:30:29.7 64 M 5K 106 277 KARA TAMBURELLO 10:00:55.7 10:00:38.1 10:31:10.9 00:30:15.2 00:30:32.8 35 F 5K 107 323 Loel Romeo 10:00:46.9 10:00:38.1 10:31:19.6 00:30:32.6 00:30:41.4 58 F 5K 108 292 HOPE WEISMAN 10:00:53.5 10:00:38.1 10:31:25.3 00:30:31.7 00:30:47.1 30 F 5K 109 186 GARY HONEMAN 10:00:43.5 10:00:38.1 10:31:34.9 00:30:51.3 00:30:56.7 67 M 5K 110 294 NINA WICKHAM 10:00:53.5 10:00:38.1 10:31:45.9 00:30:52.3 00:31:07.7 28 F 5K 111 176 MAGGIE GUYER 10:00:44.4 10:00:38.1 10:31:46.0 00:31:01.6 00:31:07.9 14 F 5K 112 273 TANYA SWIFT 10:00:58.1 10:00:38.1 10:31:50.6 00:30:52.5 00:31:12.4 45 F 5K 113 285 GIORDANA VON PARIS 10:00:42.5 10:00:38.1 10:31:51.6 00:31:09.0 00:31:13.4 9 F 5K 114 286 MICHAEL VON PARIS 10:00:42.4 10:00:38.1 10:31:51.9 00:31:09.4 00:31:13.7 41 M 5K 115 289 Kathleen Watson 10:00:47.1 10:00:38.1 10:32:10.2 00:31:23.0 00:31:32.0 65 F 5K 116 311 Rob Schruefer 10:00:47.6 10:00:38.1 10:32:20.5 00:31:32.9 00:31:42.3 42 M 5K 117 194 RONALD KATZEN 10:00:45.7 10:00:38.1 10:32:21.2 00:31:35.4 00:31:43.0 64 M 5K 118 162 KATINA FINKS 10:00:47.5 10:00:38.1 10:32:27.2 00:31:39.7 00:31:49.1 48 F 5K 119 216 Mark Mann 10:00:46.5 10:00:38.1 10:32:28.1 00:31:41.6 00:31:49.9 66 M 5K 120 263 Michelle Slopek 10:00:48.3 10:00:38.1 10:32:28.2 00:31:39.8 00:31:50.0 39 F 5K 121 262 Jacob Slopek 10:00:48.3 10:00:38.1 10:32:28.3 00:31:39.9 00:31:50.1 9 M 5K 122 264 Robert Slopek 10:00:47.7 10:00:38.1 10:32:28.6 00:31:40.8 00:31:50.4 42 M 5K 123 279 DEB TIBURZI 10:00:53.1 10:00:38.1 10:32:38.0 00:31:44.8 00:31:59.8 60 F 5K 124 280 FRANK TIBURZI 10:00:52.8 10:00:38.1 10:32:38.1 00:31:45.3 00:31:59.9 63 M 5K 125 299 Abby Wagner 10:00:57.8 10:00:38.1 10:33:09.9 00:32:12.0 00:32:31.7 41 F 5K 126 207 Kathleen Ledbetter 10:00:47.4 10:00:38.1 10:33:16.5 00:32:29.0 00:32:38.3 59 F 5K 127 293 BETH WHITE 10:00:55.4 10:00:38.1 10:33:45.8 00:32:50.4 00:33:07.6 48 F 5K 128 225 MARGARET NEIGHOFF 10:00:54.5 10:00:38.1 10:33:46.0 00:32:51.4 00:33:07.8 46 F 5K 129 253 SUSAN SCHEURER 10:00:38.1 10:00:38.1 10:34:01.9 00:33:23.7 00:33:23.7 51 F 5K 130 302 Mike Souders 10:00:44.8 10:00:38.1 10:34:08.1 00:33:23.2 00:33:29.9 60 M 5K 131 316 Jen Snyder 10:00:50.7 10:00:38.1 10:34:12.0 00:33:21.3 00:33:33.8 38 F 5K 132 177 JENNIFER HAMILTON 10:00:46.4 10:00:38.1 10:34:15.6 00:33:29.2 00:33:37.4 50 F 5K 133 135 RYAN BEAGLE 10:00:40.8 10:00:38.1 10:34:18.4 00:33:37.6 00:33:40.2 17 M 5K 134 158 RANDY ECKROTE 10:05:38.3 10:00:38.1 10:34:32.8 00:28:54.4 00:33:54.6 49 M 5K 135 197 BETH KISTLER 10:00:48.0 10:00:38.1 10:34:43.8 00:33:55.8 00:34:05.6 35 F 5K 136 190 SAMANTHA HOULDSON 10:00:51.9 10:00:38.1 10:34:46.4 00:33:54.5 00:34:08.2 47 F 5K 137 231 CHRISTINA OGLE 10:00:53.0 10:00:38.1 10:34:49.9 00:33:56.9 00:34:11.7 51 F 5K 138 136 CHLOE BEATTY 10:00:55.9 10:00:38.1 10:34:59.6 00:34:03.7 00:34:21.5 29 F 5K 139 315 Gabriel Tully 10:00:42.8 10:00:38.1 10:35:10.9 00:34:28.1 00:34:32.8 13 M 5K 140 298 Summer Miller 10:00:54.4 10:00:38.1 10:35:10.9 00:34:19.3 00:34:32.8 15 F 5K 140 297 Ken Miller 10:00:53.4 10:00:38.1 10:35:11.2 00:34:17.7 00:34:33.0 54 M 5K 141 134 DONNA BEAGLE 10:00:41.3 10:00:38.1 10:35:15.5 00:34:34.2 00:34:37.3 57 F 5K 142 227 JASON NIVER 10:00:56.6 10:00:38.1 10:35:26.7 00:34:30.1 00:34:48.5 45 M 5K 143 195 CATHERINE KEOUGH 10:00:54.4 10:00:38.1 10:35:46.1 00:34:51.6 00:35:07.9 9 F 5K 144 196 HEATHER KEOUGH 10:00:54.3 10:00:38.1 10:35:47.0 00:34:52.6 00:35:08.9 41 F 5K 145 304 Mindy Grosh 10:00:46.6 10:00:38.1 10:35:51.8 00:35:05.2 00:35:13.6 52 F 5K 146 256 KAREN SCIORILLI 10:00:50.3 10:00:38.1 10:35:55.9 00:35:05.5 00:35:17.7 46 F 5K 147 222 JESSICA MESSER 10:00:50.2 10:00:38.1 10:35:56.0 00:35:05.7 00:35:17.8 46 F 5K 148 220 ALYSSA MEAD 10:00:52.4 10:00:38.1 10:36:14.3 00:35:21.8 00:35:36.1 49 F 5K 149 221 NORMAN MEAD 10:00:52.7 10:00:38.1 10:36:14.7 00:35:22.0 00:35:36.5 51 M 5K 150 235 STACEY PEARCY 10:00:52.4 10:00:38.1 10:36:16.5 00:35:24.1 00:35:38.3 42 F 5K 151 132 APRIL BAREFOOT 10:00:51.4 10:00:38.1 10:36:17.2 00:35:25.7 00:35:39.0 35 F 5K 152 233 LUKE PACAK 10:00:58.3 10:00:38.1 10:36:20.7 00:35:22.3 00:35:42.5 5 M 5K 153 232 JOHN PACAK 10:00:59.4 10:00:38.1 10:36:26.9 00:35:27.4 00:35:48.7 41 M 5K 154 265 GLENN SMINK 10:00:48.2 10:00:38.1 10:37:03.1 00:36:14.9 00:36:25.0 72 M 5K 155 157 JENNA ECKROTE 10:05:38.8 10:00:38.1 10:37:52.8 00:32:13.9 00:37:14.6 14 F 5K 156 192 MARTHA ISACCO 10:01:05.8 10:00:38.1 10:38:27.5 00:37:21.7 00:37:49.3 44 F 5K 157 212 CHRISTINA LOHMEIER 10:01:04.1 10:00:38.1 10:38:46.5 00:37:42.3 00:38:08.3 40 F 5K 158 268 Laura Smith 10:00:49.6 10:00:38.1 10:39:12.2 00:38:22.6 00:38:34.0 35 F 5K 159 140 META CADIGAN 10:01:04.3 10:00:38.1 10:39:16.8 00:38:12.5 00:38:38.7 44 F 5K 160 161 SKIP FENNELL 10:00:47.8 10:00:38.1 10:40:27.2 00:39:39.3 00:39:49.0 78 M 5K 161 252 YADIRA SANTIAGO 10:00:55.3 10:00:38.1 10:41:02.1 00:40:06.8 00:40:23.9 45 F 5K 162 170 RACHEL GRIFFITH 10:00:51.0 10:00:38.1 10:41:37.7 00:40:46.7 00:40:59.5 35 F 5K 163 169 KATIE GRIFFITH 10:00:51.8 10:00:38.1 10:41:37.9 00:40:46.0 00:40:59.7 35 F 5K 164 184 JEN HOEY 10:00:53.5 10:00:38.1 10:43:13.3 00:42:19.8 00:42:35.1 45 F 5K 165 230 OBED OCTTAVIANNI 10:00:59.6 10:00:38.1 10:43:14.9 00:42:15.2 00:42:36.7 47 M 5K 166 267 HEATHER SMITH 10:00:38.1 10:00:38.1 10:43:55.1 00:43:16.9 00:43:16.9 43 F 5K 167 148 Laurie Cooper 10:00:47.5 10:00:38.1 10:43:55.5 00:43:08.0 00:43:17.4 44 F 5K 168 251 DAMARIS SANTIAGO 10:00:59.6 10:00:38.1 10:44:10.9 00:43:11.2 00:43:32.7 39 F 5K 169 234 RYAN PACAK 10:00:59.5 10:00:38.1 10:44:10.9 00:43:11.4 00:43:32.7 7 M 5K 170 287 NATALIA VON PARIS 10:00:51.6 10:00:38.1 10:45:08.3 00:44:16.6 00:44:30.1 12 F 5K 171 281 TRACEE TORRILLO-VON 10:00:51.9 10:00:38.1 10:45:08.4 00:44:16.5 00:44:30.3 41 F 5K 172 201 MASON KLIEMANN 10:00:53.2 10:00:38.1 10:45:50.2 00:44:56.9 00:45:12.0 7 M 5K 173 200 JOHN KLIEMANN 10:00:58.1 10:00:38.1 10:46:06.1 00:45:08.0 00:45:27.9 35 M 5K 174 151 ADDY CYFORD 10:01:01.9 10:00:38.1 10:46:54.7 00:45:52.7 00:46:16.5 12 F 5K 175 153 MELISSA CYFORD 10:01:02.0 10:00:38.1 10:46:55.0 00:45:52.9 00:46:16.8 37 F 5K 176 131 KRISTEN BACON 10:01:01.3 10:00:38.1 10:47:05.2 00:46:03.9 00:46:27.1 38 F 5K 177 218 CARRIE MCGRATH 10:01:06.7 10:00:38.1 10:47:29.4 00:46:22.7 00:46:51.2 44 F 5K 178 282 PAM TRUMPLER 10:01:01.3 10:00:38.1 10:47:33.5 00:46:32.2 00:46:55.3 63 F 5K 179 291 MARY WEBER 10:01:01.1 10:00:38.1 10:49:27.3 00:48:26.1 00:48:49.1 56 F 5K 180 199 HUNTER KLIEMANN 10:00:53.8 10:00:38.1 10:49:28.1 00:48:34.3 00:48:50.0 5 M 5K 181 198 CHRISTINE KLIEMANN 10:01:01.5 10:00:38.1 10:49:28.3 00:48:26.8 00:48:50.1 32 F 5K 182 150 REBECCA CROUSE 10:01:00.2 10:00:38.1 10:49:29.3 00:48:29.1 00:48:51.1 23 F 5K 183 255 EMILY SCHMIDT 10:01:00.0 10:00:38.1 10:49:29.5 00:48:29.5 00:48:51.4 28 F 5K 184 305 Elizabeth See 10:00:54.8 10:00:38.1 10:49:31.8 00:48:36.9 00:48:53.6 51 F 5K 185 242 NADINE ROSEDALE 10:01:02.7 10:00:38.1 10:51:23.7 00:50:20.9 00:50:45.5 50 F 5K 186 133 CHRIS BAREFOOT 10:00:38.1 10:00:38.1 11:03:26.8 01:02:48.6 01:02:48.6 36 M 5K Age Group Report: 9/5/2022 4:25:45 PM 5K Top Females Overall based on Chip Elapsed time Place Bib # Name Chip Start Gun Start Finish Chip Elapse Gun Elapsed Age Gender Division _____________________________________________________________________________________________________________________________________________________________ 1 270 Sherry Stick 10:00:40.7 10:00:38.1 10:20:26.5 00:19:45.7 00:19:48.3 44 F 5K 2 163 DANIELLE FIRLIE 10:00:40.7 10:00:38.1 10:20:50.2 00:20:09.5 00:20:12.1 19 F 5K 3 303 Mary Baker 10:00:41.3 10:00:38.1 10:22:02.8 00:21:21.4 00:21:24.6 42 F 5K 5K Age Group Results for Female Under 11 based on Chip Elapsed time Place Bib # Name Chip Start Gun Start Finish Chip Elapse Gun Elapsed Age Gender Division _____________________________________________________________________________________________________________________________________________________________ 1 285 GIORDANA VON PARIS 10:00:42.5 10:00:38.1 10:31:51.6 00:31:09.0 00:31:13.4 9 F 5K 2 195 CATHERINE KEOUGH 10:00:54.4 10:00:38.1 10:35:46.1 00:34:51.6 00:35:07.9 9 F 5K 5K Age Group Results for Female 11-14 based on Chip Elapsed time Place Bib # Name Chip Start Gun Start Finish Chip Elapse Gun Elapsed Age Gender Division _____________________________________________________________________________________________________________________________________________________________ 1 238 Charlotte Prunkl 10:00:41.3 10:00:38.1 10:23:36.6 00:22:55.3 00:22:58.5 14 F 5K 2 306 Mi-ra Walthour 10:00:50.4 10:00:38.1 10:25:05.5 00:24:15.0 00:24:27.3 13 F 5K 3 308 Taylor Colson 10:00:40.7 10:00:38.1 10:26:21.5 00:25:40.7 00:25:43.3 14 F 5K 4 228 ABBY O'NEILL 10:00:42.4 10:00:38.1 10:26:49.7 00:26:07.3 00:26:11.5 12 F 5K 5 309 Kali Nance 10:00:41.1 10:00:38.1 10:29:24.2 00:28:43.1 00:28:46.0 13 F 5K 6 176 MAGGIE GUYER 10:00:44.4 10:00:38.1 10:31:46.0 00:31:01.6 00:31:07.9 14 F 5K 7 157 JENNA ECKROTE 10:05:38.8 10:00:38.1 10:37:52.8 00:32:13.9 00:37:14.6 14 F 5K 8 287 NATALIA VON PARIS 10:00:51.6 10:00:38.1 10:45:08.3 00:44:16.6 00:44:30.1 12 F 5K 9 151 ADDY CYFORD 10:01:01.9 10:00:38.1 10:46:54.7 00:45:52.7 00:46:16.5 12 F 5K 5K Age Group Results for Female 15-19 based on Chip Elapsed time Place Bib # Name Chip Start Gun Start Finish Chip Elapse Gun Elapsed Age Gender Division _____________________________________________________________________________________________________________________________________________________________ 1 165 REBECCA GAUTHIER 10:00:41.6 10:00:38.1 10:24:25.2 00:23:43.5 00:23:47.0 17 F 5K 2 298 Summer Miller 10:00:54.4 10:00:38.1 10:35:10.9 00:34:19.3 00:34:32.8 15 F 5K 5K Age Group Results for Female 20-24 based on Chip Elapsed time Place Bib # Name Chip Start Gun Start Finish Chip Elapse Gun Elapsed Age Gender Division _____________________________________________________________________________________________________________________________________________________________ 1 300 Rebecca Souders 10:00:43.6 10:00:38.1 10:24:11.0 00:23:27.3 00:23:32.8 22 F 5K 2 150 REBECCA CROUSE 10:01:00.2 10:00:38.1 10:49:29.3 00:48:29.1 00:48:51.1 23 F 5K 5K Age Group Results for Female 25-29 based on Chip Elapsed time Place Bib # Name Chip Start Gun Start Finish Chip Elapse Gun Elapsed Age Gender Division _____________________________________________________________________________________________________________________________________________________________ 1 209 HANNAH LEWIS 10:00:42.7 10:00:38.1 10:22:40.5 00:21:57.7 00:22:02.3 28 F 5K 2 301 Maura Souders 10:00:43.6 10:00:38.1 10:25:21.8 00:24:38.2 00:24:43.6 27 F 5K 3 271 Casey Sullivan 10:00:46.1 10:00:38.1 10:26:08.5 00:25:22.3 00:25:30.3 28 F 5K 4 144 COURTNEY COLE 10:00:45.5 10:00:38.1 10:28:58.2 00:28:12.6 00:28:20.0 26 F 5K 5 294 NINA WICKHAM 10:00:53.5 10:00:38.1 10:31:45.9 00:30:52.3 00:31:07.7 28 F 5K 6 136 CHLOE BEATTY 10:00:55.9 10:00:38.1 10:34:59.6 00:34:03.7 00:34:21.5 29 F 5K 7 255 EMILY SCHMIDT 10:01:00.0 10:00:38.1 10:49:29.5 00:48:29.5 00:48:51.4 28 F 5K 5K Age Group Results for Female 30-34 based on Chip Elapsed time Place Bib # Name Chip Start Gun Start Finish Chip Elapse Gun Elapsed Age Gender Division _____________________________________________________________________________________________________________________________________________________________ 1 187 NEISHA HORAN 10:00:50.7 10:00:38.1 10:26:22.1 00:25:31.3 00:25:43.9 32 F 5K 2 266 GWEN SMITH 10:00:45.5 10:00:38.1 10:27:01.8 00:26:16.2 00:26:23.6 31 F 5K 3 203 KIM KNAPKE 10:00:54.7 10:00:38.1 10:27:34.4 00:26:39.6 00:26:56.2 33 F 5K 4 214 Monika Lyons 10:00:48.9 10:00:38.1 10:28:51.1 00:28:02.1 00:28:12.9 30 F 5K 5 211 NATALIE LITZAU 10:00:44.5 10:00:38.1 10:30:23.7 00:29:39.2 00:29:45.5 31 F 5K 6 292 HOPE WEISMAN 10:00:53.5 10:00:38.1 10:31:25.3 00:30:31.7 00:30:47.1 30 F 5K 7 198 CHRISTINE KLIEMANN 10:01:01.5 10:00:38.1 10:49:28.3 00:48:26.8 00:48:50.1 32 F 5K 5K Age Group Results for Female 35-39 based on Chip Elapsed time Place Bib # Name Chip Start Gun Start Finish Chip Elapse Gun Elapsed Age Gender Division _____________________________________________________________________________________________________________________________________________________________ 1 284 DIANA VACCHIANO 10:00:41.9 10:00:38.1 10:23:00.6 00:22:18.6 00:22:22.4 37 F 5K 2 180 Lindsay Hlavka 10:00:43.3 10:00:38.1 10:24:06.8 00:23:23.5 00:23:28.6 35 F 5K 3 166 KELLYE GILL 10:00:49.1 10:00:38.1 10:27:58.2 00:27:09.0 00:27:20.0 37 F 5K 4 48 ERIN ANDERSON 10:00:51.2 10:00:38.1 10:29:03.4 00:28:12.1 00:28:25.2 37 F 5K 5 217 ANGIE MCCULLOUGH 10:01:04.2 10:00:38.1 10:31:01.8 00:29:57.6 00:30:23.7 35 F 5K 6 277 KARA TAMBURELLO 10:00:55.7 10:00:38.1 10:31:10.9 00:30:15.2 00:30:32.8 35 F 5K 7 263 Michelle Slopek 10:00:48.3 10:00:38.1 10:32:28.2 00:31:39.8 00:31:50.0 39 F 5K 8 316 Jen Snyder 10:00:50.7 10:00:38.1 10:34:12.0 00:33:21.3 00:33:33.8 38 F 5K 9 197 BETH KISTLER 10:00:48.0 10:00:38.1 10:34:43.8 00:33:55.8 00:34:05.6 35 F 5K 10 132 APRIL BAREFOOT 10:00:51.4 10:00:38.1 10:36:17.2 00:35:25.7 00:35:39.0 35 F 5K 11 268 Laura Smith 10:00:49.6 10:00:38.1 10:39:12.2 00:38:22.6 00:38:34.0 35 F 5K 12 169 KATIE GRIFFITH 10:00:51.8 10:00:38.1 10:41:37.9 00:40:46.0 00:40:59.7 35 F 5K 13 170 RACHEL GRIFFITH 10:00:51.0 10:00:38.1 10:41:37.7 00:40:46.7 00:40:59.5 35 F 5K 14 251 DAMARIS SANTIAGO 10:00:59.6 10:00:38.1 10:44:10.9 00:43:11.2 00:43:32.7 39 F 5K 15 153 MELISSA CYFORD 10:01:02.0 10:00:38.1 10:46:55.0 00:45:52.9 00:46:16.8 37 F 5K 16 131 KRISTEN BACON 10:01:01.3 10:00:38.1 10:47:05.2 00:46:03.9 00:46:27.1 38 F 5K 5K Age Group Results for Female 40-44 based on Chip Elapsed time Place Bib # Name Chip Start Gun Start Finish Chip Elapse Gun Elapsed Age Gender Division _____________________________________________________________________________________________________________________________________________________________ 2 241 Becky Rhodes 10:00:41.7 10:00:38.1 10:23:05.0 00:22:23.3 00:22:26.9 42 F 5K 3 155 KELLY DIXON 10:00:46.3 10:00:38.1 10:26:01.4 00:25:15.1 00:25:23.2 44 F 5K 4 226 CINDY NIVER 10:00:44.2 10:00:38.1 10:26:29.8 00:25:45.5 00:25:51.6 43 F 5K 5 156 THERESA DUNPHY 10:00:42.7 10:00:38.1 10:28:09.7 00:27:26.9 00:27:31.5 40 F 5K 6 258 JILLIANNE SHEAR 10:00:54.3 10:00:38.1 10:29:24.2 00:28:29.9 00:28:46.0 41 F 5K 7 295 HEATHER WILDERSON 10:00:38.1 10:00:38.1 10:29:20.5 00:28:42.3 00:28:42.3 43 F 5K 8 299 Abby Wagner 10:00:57.8 10:00:38.1 10:33:09.9 00:32:12.0 00:32:31.7 41 F 5K 9 196 HEATHER KEOUGH 10:00:54.3 10:00:38.1 10:35:47.0 00:34:52.6 00:35:08.9 41 F 5K 10 235 STACEY PEARCY 10:00:52.4 10:00:38.1 10:36:16.5 00:35:24.1 00:35:38.3 42 F 5K 11 192 MARTHA ISACCO 10:01:05.8 10:00:38.1 10:38:27.5 00:37:21.7 00:37:49.3 44 F 5K 12 212 CHRISTINA LOHMEIER 10:01:04.1 10:00:38.1 10:38:46.5 00:37:42.3 00:38:08.3 40 F 5K 13 140 META CADIGAN 10:01:04.3 10:00:38.1 10:39:16.8 00:38:12.5 00:38:38.7 44 F 5K 14 310 Julie Schruefer 10:00:38.1 10:00:38.1 10:39:01.0 00:38:22.8 00:38:22.8 42 F 5K 15 148 Laurie Cooper 10:00:47.5 10:00:38.1 10:43:55.5 00:43:08.0 00:43:17.4 44 F 5K 16 281 TRACEE TORRILLO-VON 10:00:51.9 10:00:38.1 10:45:08.4 00:44:16.5 00:44:30.3 41 F 5K 17 218 CARRIE MCGRATH 10:01:06.7 10:00:38.1 10:47:29.4 00:46:22.7 00:46:51.2 44 F 5K 5K Age Group Results for Female 45-49 based on Chip Elapsed time Place Bib # Name Chip Start Gun Start Finish Chip Elapse Gun Elapsed Age Gender Division _____________________________________________________________________________________________________________________________________________________________ 1 317 Kelly Benke 10:00:48.9 10:00:38.1 10:26:12.5 00:25:23.5 00:25:34.3 47 F 5K 2 174 JENNIFER GUYER 10:00:45.2 10:00:38.1 10:30:10.8 00:29:25.5 00:29:32.6 48 F 5K 3 273 TANYA SWIFT 10:00:58.1 10:00:38.1 10:31:50.6 00:30:52.5 00:31:12.4 45 F 5K 4 162 KATINA FINKS 10:00:47.5 10:00:38.1 10:32:27.2 00:31:39.7 00:31:49.1 48 F 5K 5 293 BETH WHITE 10:00:55.4 10:00:38.1 10:33:45.8 00:32:50.4 00:33:07.6 48 F 5K 6 225 MARGARET NEIGHOFF 10:00:54.5 10:00:38.1 10:33:46.0 00:32:51.4 00:33:07.8 46 F 5K 7 190 SAMANTHA HOULDSON 10:00:51.9 10:00:38.1 10:34:46.4 00:33:54.5 00:34:08.2 47 F 5K 8 256 KAREN SCIORILLI 10:00:50.3 10:00:38.1 10:35:55.9 00:35:05.5 00:35:17.7 46 F 5K 9 222 JESSICA MESSER 10:00:50.2 10:00:38.1 10:35:56.0 00:35:05.7 00:35:17.8 46 F 5K 10 220 ALYSSA MEAD 10:00:52.4 10:00:38.1 10:36:14.3 00:35:21.8 00:35:36.1 49 F 5K 11 252 YADIRA SANTIAGO 10:00:55.3 10:00:38.1 10:41:02.1 00:40:06.8 00:40:23.9 45 F 5K 12 184 JEN HOEY 10:00:53.5 10:00:38.1 10:43:13.3 00:42:19.8 00:42:35.1 45 F 5K 5K Age Group Results for Female 50-54 based on Chip Elapsed time Place Bib # Name Chip Start Gun Start Finish Chip Elapse Gun Elapsed Age Gender Division _____________________________________________________________________________________________________________________________________________________________ 1 160 ANDREA EVERTON 10:00:45.9 10:00:38.1 10:30:01.7 00:29:15.7 00:29:23.6 54 F 5K 2 236 KATHERINE PEARL 10:00:53.8 10:00:38.1 10:30:15.8 00:29:22.0 00:29:37.6 51 F 5K 3 253 SUSAN SCHEURER 10:00:38.1 10:00:38.1 10:34:01.9 00:33:23.7 00:33:23.7 51 F 5K 4 177 JENNIFER HAMILTON 10:00:46.4 10:00:38.1 10:34:15.6 00:33:29.2 00:33:37.4 50 F 5K 5 231 CHRISTINA OGLE 10:00:53.0 10:00:38.1 10:34:49.9 00:33:56.9 00:34:11.7 51 F 5K 6 304 Mindy Grosh 10:00:46.6 10:00:38.1 10:35:51.8 00:35:05.2 00:35:13.6 52 F 5K 7 267 HEATHER SMITH 10:00:38.1 10:00:38.1 10:43:55.1 00:43:16.9 00:43:16.9 53 F 5K 8 305 Elizabeth See 10:00:54.8 10:00:38.1 10:49:31.8 00:48:36.9 00:48:53.6 51 F 5K 9 242 NADINE ROSEDALE 10:01:02.7 10:00:38.1 10:51:23.7 00:50:20.9 00:50:45.5 50 F 5K 5K Age Group Results for Female 55-59 based on Chip Elapsed time Place Bib # Name Chip Start Gun Start Finish Chip Elapse Gun Elapsed Age Gender Division _____________________________________________________________________________________________________________________________________________________________ 1 154 MARSHA DEMAREE 10:00:44.5 10:00:38.1 10:25:18.9 00:24:34.4 00:24:40.7 57 F 5K 2 261 PATRICIA SIPOCZ 10:00:44.4 10:00:38.1 10:27:15.7 00:26:31.3 00:26:37.5 59 F 5K 3 147 Julia Cooper 10:00:46.6 10:00:38.1 10:28:17.4 00:27:30.8 00:27:39.2 58 F 5K 4 323 Loel Romeo 10:00:46.9 10:00:38.1 10:31:19.6 00:30:32.6 00:30:41.4 58 F 5K 5 207 Kathleen Ledbetter 10:00:47.4 10:00:38.1 10:33:16.5 00:32:29.0 00:32:38.3 59 F 5K 6 134 DONNA BEAGLE 10:00:41.3 10:00:38.1 10:35:15.5 00:34:34.2 00:34:37.3 57 F 5K 7 291 MARY WEBER 10:01:01.1 10:00:38.1 10:49:27.3 00:48:26.1 00:48:49.1 56 F 5K 5K Age Group Results for Female 60-64 based on Chip Elapsed time Place Bib # Name Chip Start Gun Start Finish Chip Elapse Gun Elapsed Age Gender Division _____________________________________________________________________________________________________________________________________________________________ 1 279 DEB TIBURZI 10:00:53.1 10:00:38.1 10:32:38.0 00:31:44.8 00:31:59.8 60 F 5K 2 282 PAM TRUMPLER 10:01:01.3 10:00:38.1 10:47:33.5 00:46:32.2 00:46:55.3 63 F 5K 5K Age Group Results for Female 65-69 based on Chip Elapsed time Place Bib # Name Chip Start Gun Start Finish Chip Elapse Gun Elapsed Age Gender Division _____________________________________________________________________________________________________________________________________________________________ 1 289 Kathleen Watson 10:00:47.1 10:00:38.1 10:32:10.2 00:31:23.0 00:31:32.0 65 F 5K 5K Top Males Overall based on Chip Elapsed time Place Bib # Name Chip Start Gun Start Finish Chip Elapse Gun Elapsed Age Gender Division _____________________________________________________________________________________________________________________________________________________________ 1 141 BRIAN CAVE 10:00:37.6 10:00:38.1 10:16:22.6 00:15:45.0 00:15:44.4 24 M 5K 2 321 Trent Rose 10:00:39.6 10:00:38.1 10:18:13.1 00:17:33.5 00:17:35.0 24 M 5K 3 272 CONOR SULLIVAN 10:00:32.5 10:00:38.1 10:18:23.7 00:17:51.1 00:17:45.5 33 M 5K 5K Age Group Results for Male Under 11 based on Chip Elapsed time Place Bib # Name Chip Start Gun Start Finish Chip Elapse Gun Elapsed Age Gender Division _____________________________________________________________________________________________________________________________________________________________ 1 313 Cole Schruefer 10:00:38.1 10:00:38.1 10:28:48.3 00:28:10.1 00:28:10.1 9 M 5K 2 262 Jacob Slopek 10:00:48.3 10:00:38.1 10:32:28.3 00:31:39.9 00:31:50.1 9 M 5K 3 233 LUKE PACAK 10:00:58.3 10:00:38.1 10:36:20.7 00:35:22.3 00:35:42.5 5 M 5K 4 234 RYAN PACAK 10:00:59.5 10:00:38.1 10:44:10.9 00:43:11.4 00:43:32.7 7 M 5K 5 201 MASON KLIEMANN 10:00:53.2 10:00:38.1 10:45:50.2 00:44:56.9 00:45:12.0 7 M 5K 6 199 HUNTER KLIEMANN 10:00:53.8 10:00:38.1 10:49:28.1 00:48:34.3 00:48:50.0 5 M 5K 5K Age Group Results for Male 11-14 based on Chip Elapsed time Place Bib # Name Chip Start Gun Start Finish Chip Elapse Gun Elapsed Age Gender Division _____________________________________________________________________________________________________________________________________________________________ 1 243 Jackson Rosencrance 10:00:40.4 10:00:38.1 10:21:44.1 00:21:03.6 00:21:05.9 13 M 5K 2 250 NEAL SANCHEZ 10:00:40.1 10:00:38.1 10:22:42.3 00:22:02.1 00:22:04.1 14 M 5K 3 314 Michael Tully 10:00:43.0 10:00:38.1 10:23:09.7 00:22:26.6 00:22:31.5 13 M 5K 4 171 ANDREW GRIMES 10:00:42.7 10:00:38.1 10:24:19.6 00:23:36.9 00:23:41.4 13 M 5K 5 159 COLIN EDSON 10:00:41.2 10:00:38.1 10:25:35.1 00:24:53.8 00:24:56.9 11 M 5K 6 145 GRAYDEN COLUMBIA 10:00:43.3 10:00:38.1 10:31:01.5 00:30:18.2 00:30:23.4 11 M 5K 7 315 Gabriel Tully 10:00:42.8 10:00:38.1 10:35:10.9 00:34:28.1 00:34:32.8 13 M 5K 5K Age Group Results for Male 15-19 based on Chip Elapsed time Place Bib # Name Chip Start Gun Start Finish Chip Elapse Gun Elapsed Age Gender Division _____________________________________________________________________________________________________________________________________________________________ 1 322 Peyton Dill 10:00:37.9 10:00:38.1 10:18:53.6 00:18:15.6 00:18:15.4 17 M 5K 2 240 Sam Heintz 10:00:39.7 10:00:38.1 10:19:29.4 00:18:49.7 00:18:51.3 18 M 5K 3 181 BRENDAN HOEY 10:00:39.8 10:00:38.1 10:20:30.6 00:19:50.7 00:19:52.4 17 M 5K 4 149 Anthony Crognale 10:00:38.1 10:00:38.1 10:20:34.3 00:19:56.1 00:19:56.1 17 M 5K 5 204 EVEYN KONYAR 10:00:40.1 10:00:38.1 10:20:44.9 00:20:04.7 00:20:06.7 15 M 5K 6 210 JADEN LEWIS 10:00:39.8 10:00:38.1 10:20:59.3 00:20:19.5 00:20:21.1 18 M 5K 7 183 CONNOR HOEY 10:00:39.8 10:00:38.1 10:21:24.0 00:20:44.2 00:20:45.9 16 M 5K 8 275 OWEN SWISDAK 10:00:39.8 10:00:38.1 10:22:07.3 00:21:27.5 00:21:29.1 16 M 5K 9 288 LUCAS WALTHOUR 10:00:40.2 10:00:38.1 10:22:13.6 00:21:33.4 00:21:35.5 16 M 5K 10 319 Stan Mesceda 10:00:40.6 10:00:38.1 10:22:15.4 00:21:34.8 00:21:37.3 15 M 5K 11 168 JESSE GRESH 10:00:38.1 10:00:38.1 10:22:31.2 00:21:53.1 00:21:53.1 15 M 5K 12 213 Brendan Luck 10:00:41.9 10:00:38.1 10:24:07.7 00:23:25.8 00:23:29.5 17 M 5K 13 152 LOGAN CYFORD 10:00:41.6 10:00:38.1 10:24:25.2 00:23:43.5 00:23:47.0 17 M 5K 14 219 SPENCER MCGRATH 10:00:43.5 10:00:38.1 10:26:29.9 00:25:46.3 00:25:51.7 16 M 5K 15 178 XAVIER HAMILTON 10:00:40.6 10:00:38.1 10:26:39.3 00:25:58.6 00:26:01.1 15 M 5K 16 135 RYAN BEAGLE 10:00:40.8 10:00:38.1 10:34:18.4 00:33:37.6 00:33:40.2 17 M 5K 5K Age Group Results for Male 20-24 based on Chip Elapsed time Place Bib # Name Chip Start Gun Start Finish Chip Elapse Gun Elapsed Age Gender Division _____________________________________________________________________________________________________________________________________________________________ 1 325 jacob Spert 10:00:39.8 10:00:38.1 10:20:37.8 00:19:58.0 00:19:59.7 22 M 5K 2 179 Jacob Havins 10:00:39.3 10:00:38.1 10:22:08.8 00:21:29.4 00:21:30.6 21 M 5K 5K Age Group Results for Male 30-34 based on Chip Elapsed time Place Bib # Name Chip Start Gun Start Finish Chip Elapse Gun Elapsed Age Gender Division _____________________________________________________________________________________________________________________________________________________________ 1 324 Donnell Wells 10:00:42.7 10:00:38.1 10:22:41.9 00:21:59.2 00:22:03.7 34 M 5K 2 146 ANTHONY CONTURO 10:00:38.1 10:00:38.1 10:22:43.7 00:22:05.6 00:22:05.6 32 M 5K 3 188 TIMOTHY HOTAN 10:00:50.9 10:00:38.1 10:26:42.4 00:25:51.5 00:26:04.2 33 M 5K 4 206 ALEXANDER LEBRUN 10:00:48.6 10:00:38.1 10:28:56.1 00:28:07.4 00:28:17.9 34 M 5K 5 254 ALEXANDER SCHMIDT 10:00:55.6 10:00:38.1 10:29:16.7 00:28:21.1 00:28:38.6 30 M 5K 5K Age Group Results for Male 35-39 based on Chip Elapsed time Place Bib # Name Chip Start Gun Start Finish Chip Elapse Gun Elapsed Age Gender Division _____________________________________________________________________________________________________________________________________________________________ 1 129 KENNETH ANDERSON 10:00:40.1 10:00:38.1 10:19:23.7 00:18:43.5 00:18:45.5 38 M 5K 2 290 ADAM WEBB 10:00:42.0 10:00:38.1 10:21:42.8 00:21:00.7 00:21:04.6 35 M 5K 3 312 Josh Formwalt 10:00:40.6 10:00:38.1 10:22:44.6 00:22:04.0 00:22:06.4 36 M 5K 4 260 ANTHONY SIPOCZ 10:00:45.5 10:00:38.1 10:24:29.5 00:23:44.0 00:23:51.3 35 M 5K 5 229 MICHAEL O'NEILL 10:00:42.4 10:00:38.1 10:26:50.5 00:26:08.1 00:26:12.3 39 M 5K 6 215 Timothy Lyons 10:00:48.7 10:00:38.1 10:28:44.2 00:27:55.5 00:28:06.0 37 M 5K 7 33 MANUEL ALVARENGA 10:00:43.5 10:00:38.1 10:29:16.9 00:28:33.4 00:28:38.7 37 M 5K 8 278 PAUL TAMBURELLO 10:00:55.2 10:00:38.1 10:29:40.9 00:28:45.6 00:29:02.7 37 M 5K 9 200 JOHN KLIEMANN 10:00:58.1 10:00:38.1 10:46:06.1 00:45:08.0 00:45:27.9 35 M 5K 10 133 CHRIS BAREFOOT 10:00:38.1 10:00:38.1 11:03:26.8 01:02:48.6 01:02:48.6 36 M 5K 5K Age Group Results for Male 40-44 based on Chip Elapsed time Place Bib # Name Chip Start Gun Start Finish Chip Elapse Gun Elapsed Age Gender Division _____________________________________________________________________________________________________________________________________________________________ 1 269 John Starr 10:00:42.6 10:00:38.1 10:21:30.8 00:20:48.1 00:20:52.6 43 M 5K 2 318 Andrew Meekins 10:00:42.1 10:00:38.1 10:22:00.7 00:21:18.5 00:21:22.5 42 M 5K 3 286 MICHAEL VON PARIS 10:00:42.4 10:00:38.1 10:31:51.9 00:31:09.4 00:31:13.7 41 M 5K 4 311 Rob Schruefer 10:00:47.6 10:00:38.1 10:32:20.5 00:31:32.9 00:31:42.3 42 M 5K 5 264 Robert Slopek 10:00:47.7 10:00:38.1 10:32:28.6 00:31:40.8 00:31:50.4 42 M 5K 6 232 JOHN PACAK 10:00:59.4 10:00:38.1 10:36:26.9 00:35:27.4 00:35:48.7 41 M 5K 5K Age Group Results for Male 45-49 based on Chip Elapsed time Place Bib # Name Chip Start Gun Start Finish Chip Elapse Gun Elapsed Age Gender Division _____________________________________________________________________________________________________________________________________________________________ 1 257 Troy Scott 10:00:38.1 10:00:38.1 10:20:41.2 00:20:03.0 00:20:03.0 45 M 5K 2 259 DANIEL SIMON 10:00:44.2 10:00:38.1 10:22:18.2 00:21:33.9 00:21:40.0 48 M 5K 3 224 ALAN MULINDWA 10:00:42.7 10:00:38.1 10:23:28.0 00:22:45.3 00:22:49.8 49 M 5K 4 274 MARC SWISDAK 10:00:44.1 10:00:38.1 10:23:36.3 00:22:52.2 00:22:58.2 49 M 5K 5 239 Dave Prunkl 10:00:46.6 10:00:38.1 10:24:42.2 00:23:55.5 00:24:04.0 48 M 5K 6 276 STEVE SWISDAK 10:00:44.4 10:00:38.1 10:25:29.0 00:24:44.5 00:24:50.8 47 M 5K 7 248 JAMES SAMPSON JR 10:00:50.6 10:00:38.1 10:28:33.9 00:27:43.2 00:27:55.7 46 M 5K 8 205 JON KONYAR 10:00:38.1 10:00:38.1 10:28:30.9 00:27:52.8 00:27:52.8 46 M 5K 9 158 RANDY ECKROTE 10:05:38.3 10:00:38.1 10:34:32.8 00:28:54.4 00:33:54.6 49 M 5K 10 182 BRIAN HOEY 10:00:48.6 10:00:38.1 10:30:16.8 00:29:28.1 00:29:38.6 48 M 5K 11 173 CHRIS GUYER 10:00:44.8 10:00:38.1 10:30:42.2 00:29:57.4 00:30:04.0 49 M 5K 12 227 JASON NIVER 10:00:56.6 10:00:38.1 10:35:26.7 00:34:30.1 00:34:48.5 45 M 5K 13 230 OBED OCTTAVIANNI 10:00:59.6 10:00:38.1 10:43:14.9 00:42:15.2 00:42:36.7 47 M 5K 5K Age Group Results for Male 50-54 based on Chip Elapsed time Place Bib # Name Chip Start Gun Start Finish Chip Elapse Gun Elapsed Age Gender Division _____________________________________________________________________________________________________________________________________________________________ 1 137 BILL BROWN 10:00:38.1 10:00:38.1 10:21:23.7 00:20:45.5 00:20:45.5 53 M 5K 2 320 Ben Stein 10:00:42.5 10:00:38.1 10:25:11.5 00:24:29.0 00:24:33.3 53 M 5K 3 172 ERIC GROSH 10:00:38.1 10:00:38.1 10:27:07.6 00:26:29.5 00:26:29.5 53 M 5K 4 193 Nugent James 10:00:49.2 10:00:38.1 10:27:34.3 00:26:45.1 00:26:56.1 53 M 5K 5 142 Matthew Cohn 10:00:57.1 10:00:38.1 10:27:52.9 00:26:55.8 00:27:14.8 53 M 5K 6 244 HENRY ROSENDALE 10:00:42.7 10:00:38.1 10:30:40.5 00:29:57.7 00:30:02.3 51 M 5K 7 297 Ken Miller 10:00:53.4 10:00:38.1 10:35:11.2 00:34:17.7 00:34:33.0 54 M 5K 8 221 NORMAN MEAD 10:00:52.7 10:00:38.1 10:36:14.7 00:35:22.0 00:35:36.5 51 M 5K 5K Age Group Results for Male 55-59 based on Chip Elapsed time Place Bib # Name Chip Start Gun Start Finish Chip Elapse Gun Elapsed Age Gender Division _____________________________________________________________________________________________________________________________________________________________ 1 143 BILL COLE 10:00:38.1 10:00:38.1 10:26:34.7 00:25:56.5 00:25:56.5 56 M 5K 2 237 BRET POLLACK 10:00:46.1 10:00:38.1 10:26:58.1 00:26:11.9 00:26:20.0 56 M 5K 3 130 HANK BACHMAN 10:00:52.7 10:00:38.1 10:27:31.9 00:26:39.2 00:26:53.7 56 M 5K 5K Age Group Results for Male 60-64 based on Chip Elapsed time Place Bib # Name Chip Start Gun Start Finish Chip Elapse Gun Elapsed Age Gender Division _____________________________________________________________________________________________________________________________________________________________ 1 283 ANDREW TURGEON 10:00:56.8 10:00:38.1 10:26:47.9 00:25:51.1 00:26:09.7 60 M 5K 2 139 Greg Burns 10:00:47.9 10:00:38.1 10:31:03.4 00:30:15.5 00:30:25.2 62 M 5K 3 223 ROBERT MILSTEAD 10:00:49.0 10:00:38.1 10:31:07.9 00:30:18.9 00:30:29.7 64 M 5K 4 194 RONALD KATZEN 10:00:45.7 10:00:38.1 10:32:21.2 00:31:35.4 00:31:43.0 64 M 5K 5 280 FRANK TIBURZI 10:00:52.8 10:00:38.1 10:32:38.1 00:31:45.3 00:31:59.9 63 M 5K 6 302 Mike Souders 10:00:44.8 10:00:38.1 10:34:08.1 00:33:23.2 00:33:29.9 60 M 5K 5K Age Group Results for Male 65-69 based on Chip Elapsed time Place Bib # Name Chip Start Gun Start Finish Chip Elapse Gun Elapsed Age Gender Division _____________________________________________________________________________________________________________________________________________________________ 1 60 JACK ANDERSON 10:00:42.8 10:00:38.1 10:23:53.4 00:23:10.6 00:23:15.2 65 M 5K 2 185 ROBERT HOLT 10:00:44.4 10:00:38.1 10:29:12.3 00:28:27.8 00:28:34.1 65 M 5K 3 186 GARY HONEMAN 10:00:43.5 10:00:38.1 10:31:34.9 00:30:51.3 00:30:56.7 67 M 5K 4 216 Mark Mann 10:00:46.5 10:00:38.1 10:32:28.1 00:31:41.6 00:31:49.9 66 M 5K 5K Age Group Results for Male 70-120 based on Chip Elapsed time Place Bib # Name Chip Start Gun Start Finish Chip Elapse Gun Elapsed Age Gender Division _____________________________________________________________________________________________________________________________________________________________ 1 249 JAMES SAMPSON SR 10:00:50.9 10:00:38.1 10:28:33.7 00:27:42.7 00:27:55.5 71 M 5K 2 265 GLENN SMINK 10:00:48.2 10:00:38.1 10:37:03.1 00:36:14.9 00:36:25.0 72 M 5K 3 161 SKIP FENNELL 10:00:47.8 10:00:38.1 10:40:27.2 00:39:39.3 00:39:49.0 78 M 5K