2017 Run of the Century
2017 Run of the Century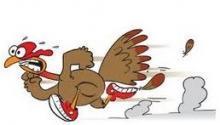 10th Annual Run of the Century
Saturday November 18, 2017                                                                                                                                8:45 AM 5K start / 9:30 AM Fun Run/Walk                                                                                                   
Road Race to benefit Century High School Athletics and JDRF Improving lives, curing Type 1 Diabetes
Race Details:  Registration opens @ 8:00am.  The 5k Run/Walk will start @ 8:45am and the Fun Run approximately 9:30. 
Location:  Century High School, 355 Ronsdale Road, Eldersburg, MD 21784                                                                                                                   
Registration:  Pre-register!! Race shirt is only for 5K and only guaranteed if registration is post marked by November 1,  2017.  Refreshments and Door Prizes will be provided for 5K participants.  Awards given for age groups and overall winners.  For more information or questions contact runofthecentury@gmail.com.   We encourage you to register online at www.active.com.  The registration form may also be download at www.errun.org.
Cost:                
5K Adult (19 and older) - $25.00

1M Fun Run – Free! (no need to register)

ERR Member or 5k Student Rate

(18 and younger)  - $23.00

 
On Line: Register at www.active.com. Search for CHS Run of the Century.
By Mail: Mail your completed registration with payment to:  Eldersburg Rouge Runners, C/O Run of the Century, PO Box 1726, Eldersburg, MD 21784. Make checks payable to Eldersburg Rouge Runners.  Please do not send cash.
Pre-Registration/Packet Pick-up:  Friday, November 17th from 5:00-7:00 pm at Tri Sport Junction,
7568 B Main St., Sykesville MD.           
Age Group Report: 11/18/2017 10:13:19 AM 5K Top Females Overall based on Gun Elapsed time Position Bib Name Gun Start Finish Gun Elapsed Age Gender Division _____________________________________________________________________________________________________________________________ 1 283 Sherry Stick 08:46:48.34 09:05:55.14 00:19:06.79 39 F 5k 5K Top Males Overall based on Gun Elapsed time Position Bib Name Gun Start Finish Gun Elapsed Age Gender Division _____________________________________________________________________________________________________________________________ 1 223 Brendan Cave 08:46:48.34 09:05:43.19 00:18:54.84 15 M 5k 5K Age Group Results for Female Under 12 based on Gun Elapsed time Position Bib Name Gun Start Finish Gun Elapsed Age Gender Division _____________________________________________________________________________________________________________________________ 1 259 Allison Leimkuhler 08:46:48.34 09:08:35.14 00:21:46.79 12 F 5k 2 270 Sydney O'Clery 08:46:48.34 09:10:25.89 00:23:37.55 12 F 5k 3 290 Liliana Willson 08:46:48.34 09:14:41.20 00:27:52.85 11 F 5k 4 191 Ashley Hayunga 08:46:48.34 09:15:33.22 00:28:44.88 10 F 5K 5 264 Summer Miller 08:46:48.34 09:16:23.32 00:29:34.98 10 F 5k 6 355 Camille Parson 08:46:48.34 09:21:36.00 00:34:47.65 10 F 5k 7 357 Fiorella Terrores 08:46:48.34 09:22:06.92 00:35:18.57 10 F 5k 8 361 Kaveah Wallace 08:46:48.34 09:23:43.72 00:36:55.38 10 F 5k 9 359 Kayelyn Morton 08:46:48.34 09:23:59.79 00:37:11.45 10 F 5k 10 373 Zariah Wehye 08:46:48.34 09:25:28.85 00:38:40.50 10 F 5k 11 365 London Leslie 08:46:48.34 09:25:51.65 00:39:03.30 10 F 5k 12 364 Lakelynn Ray 08:46:48.34 09:26:35.23 00:39:46.88 10 F 5k 13 383 Alyssa Martin 08:46:48.34 09:27:37.51 00:40:49.16 8 F 5k 14 381 Erving Jimenez 08:46:48.34 09:28:38.93 00:41:50.58 10 F 5k 15 362 Kinaya Grayson 08:46:48.34 09:28:40.67 00:41:52.32 10 F 5k 16 298 Ali Gilmore 08:46:48.34 09:28:40.68 00:41:52.33 10 F 5k 17 370 Priscilla Badger 08:46:48.34 09:28:41.22 00:41:52.87 10 F 5k 18 288 Amber Fisher 08:46:48.34 09:28:41.64 00:41:53.30 10 F 5k 19 299 Amaya Charles 08:46:48.34 09:29:12.20 00:42:23.85 10 F 5k 20 353 Aniyah Tunstall 08:46:48.34 09:29:12.81 00:42:24.46 10 F 5k 21 358 Jennyfer Gonzalez 08:46:48.34 09:29:17.28 00:42:28.93 10 F 5k 22 354 Anmol Ayub 08:46:48.34 09:29:28.99 00:42:40.64 10 F 5k 23 372 Rabiya Mughal 08:46:48.34 09:29:29.01 00:42:40.66 10 F 5k 24 367 Madyson Boykin-Flynn 08:46:48.34 09:29:52.60 00:43:04.25 10 F 5k 25 371 Prisha Shah 08:46:48.34 09:30:26.54 00:43:38.19 10 F 5k 26 369 Naman Sulibhavi 08:46:48.34 09:30:29.31 00:43:40.96 10 F 5k 27 231 Madelyn DeMay 08:46:48.34 09:32:55.41 00:46:07.06 10 F 5k 28 360 Kayla Martin 08:46:48.34 09:35:07.51 00:48:19.16 10 F 5k 29 356 Diya Shah 08:46:48.34 09:37:24.68 00:50:36.33 10 F 5k 30 366 Madison Keller 08:46:48.34 09:38:33.63 00:51:45.28 10 F 5k 31 297 Alyssia Quick 08:46:48.34 09:43:45.15 00:56:56.81 10 F 5k 5K Age Group Results for Female 13-15 based on Gun Elapsed time Position Bib Name Gun Start Finish Gun Elapsed Age Gender Division _____________________________________________________________________________________________________________________________ 1 274 Julia Rennolds 08:46:48.34 09:13:55.73 00:27:07.38 13 F 5k 2 401 Nadya Firor 08:46:48.34 09:16:17.14 00:29:28.79 13 F 5K 3 227 Grace Conaway 08:46:48.34 09:23:08.92 00:36:20.58 13 F 5k 4 243 Alexis Hamrlik 08:46:48.34 09:24:12.12 00:37:23.77 14 F 5k 5K Age Group Results for Female 20-29 based on Gun Elapsed time Position Bib Name Gun Start Finish Gun Elapsed Age Gender Division _____________________________________________________________________________________________________________________________ 1 256 Sarah Lebro 08:46:48.34 09:08:33.56 00:21:45.21 29 F 5k 2 377 Justin Kanner 08:46:48.34 09:12:21.46 00:25:33.11 26 F 5k 3 219 Asa Beall 08:46:48.34 09:15:30.50 00:28:42.15 23 F 5k 4 272 Katlyn Painter 08:46:48.34 09:17:00.86 00:30:12.51 25 F 5k 5 218 Ashley Baker 08:46:48.34 09:20:42.91 00:33:54.56 29 F 5k 6 389 Courtney Snyder 08:46:48.34 09:23:40.17 00:36:51.82 29 F 5k 7 378 Christina Kanner 08:46:48.34 09:23:44.34 00:36:55.99 25 F 5k 5K Age Group Results for Female 30-39 based on Gun Elapsed time Position Bib Name Gun Start Finish Gun Elapsed Age Gender Division _____________________________________________________________________________________________________________________________ 1 275 Becky Rhodes 08:46:48.34 09:07:36.95 00:20:48.60 38 F 5k 2 404 Nancy Habecker 08:46:48.34 09:13:47.46 00:26:59.11 34 F 5K 3 252 Erin Lavelle 08:46:48.34 09:16:23.31 00:29:34.97 39 F 5k 4 268 Cynthia Niver 08:46:48.34 09:18:55.87 00:32:07.52 38 F 5k 5 222 Jill Carr 08:46:48.34 09:20:11.72 00:33:23.37 33 F 5k 6 262 Amanda Miller 08:46:48.34 09:22:51.13 00:36:02.78 38 F 5k 7 384 Donniel Leslie 08:46:48.34 09:25:51.66 00:39:03.31 34 F 5k 8 221 Jennifer Bubenko 08:46:48.34 09:28:22.06 00:41:33.71 37 F 5k 9 388 Ashley Hofferbert 08:46:48.34 09:28:40.65 00:41:52.31 31 F 5k 10 376 Meagan Figola 08:46:48.34 09:29:28.98 00:42:40.63 30 F 5k 11 265 Becky Moser 08:46:48.34 09:33:12.81 00:46:24.46 35 F 5k 5K Age Group Results for Female 40-49 based on Gun Elapsed time Position Bib Name Gun Start Finish Gun Elapsed Age Gender Division _____________________________________________________________________________________________________________________________ 1 257 Sherri Leimkuhler 08:46:48.34 09:14:40.28 00:27:51.94 46 F 5k 2 277 genice rill 08:46:48.34 09:19:38.96 00:32:50.61 43 F 5k 3 240 Kim Fitzgerald 08:46:48.34 09:20:12.02 00:33:23.67 46 F 5k 4 294 Gina Painter 08:46:48.34 09:22:55.88 00:36:07.53 45 F 5k 5 201 Alyssa Mead 08:46:48.34 09:22:55.98 00:36:07.63 45 F 5K 6 374 Dawn Sprecher 08:46:48.34 09:23:59.77 00:37:11.43 40 F 5k 7 235 Sharon Fava 08:46:48.34 09:25:21.76 00:38:33.41 49 F 5k 8 225 Staci Conaway 08:46:48.34 09:25:22.39 00:38:34.04 41 F 5k 9 245 Beth Hartner 08:46:48.34 09:28:21.20 00:41:32.86 48 F 5k 10 232 Carolyn DeMay 08:46:48.34 09:33:13.58 00:46:25.23 49 F 5k 11 403 Jackie Kropinski 08:46:48.34 09:37:56.66 00:51:08.31 47 F 5K 12 382 Angela Quick 08:46:48.34 09:43:59.01 00:57:10.66 41 F 5k 5K Age Group Results for Female 50-59 based on Gun Elapsed time Position Bib Name Gun Start Finish Gun Elapsed Age Gender Division _____________________________________________________________________________________________________________________________ 1 395 Pat Keating 08:46:48.34 09:10:22.72 00:23:34.37 56 F 5K 2 399 Loel Romeo 08:46:48.34 09:15:56.99 00:29:08.64 53 F 5K 3 400 Kate Ledbetter 08:46:48.34 09:18:48.39 00:32:00.04 54 F 5K 4 292 Margot Wolman 08:46:48.34 09:19:08.39 00:32:20.04 53 F 5k 5 184 Susan Swensen 08:46:48.34 09:19:11.92 00:32:23.57 56 F 5K 6 394 Janice Muller 08:46:48.34 09:20:50.91 00:34:02.56 51 F 5K 7 291 MaryEllen Wilson 08:46:48.34 09:28:39.03 00:41:50.68 57 F 5k 8 216 Susan Anzalone 08:46:48.34 09:29:51.61 00:43:03.26 52 F 5k 9 402 Laura Beall 08:46:48.34 09:37:56.38 00:51:08.03 50 F 5K 5K Age Group Results for Female 60-69 based on Gun Elapsed time Position Bib Name Gun Start Finish Gun Elapsed Age Gender Division _____________________________________________________________________________________________________________________________ 1 224 MILDRED COLUSSY 08:46:48.34 09:35:47.20 00:48:58.86 65 F 5k 5K Age Group Results for Male Under 12 based on Gun Elapsed time Position Bib Name Gun Start Finish Gun Elapsed Age Gender Division _____________________________________________________________________________________________________________________________ 1 241 Nathan Frattali 08:46:48.34 09:07:31.60 00:20:43.25 8 M 5k 2 220 Grant Bernstein 08:46:48.34 09:08:24.77 00:21:36.42 11 M 5k 3 254 Dario Lavelle 08:46:48.34 09:10:52.22 00:24:03.88 7 M 5k 4 253 Sal Lavelle 08:46:48.34 09:11:03.80 00:24:15.45 10 M 5k 5 204 Brynn Hollenberger 08:46:48.34 09:12:23.70 00:25:35.36 12 M 5K 6 273 Ray Poulton 08:46:48.34 09:14:34.56 00:27:46.21 11 M 5k 7 284 Owen Swisdak 08:46:48.34 09:14:56.74 00:28:08.39 11 M 5k 8 276 Lucas Rhodes 08:46:48.34 09:15:40.96 00:28:52.61 8 M 5k 9 267 Adam Mower 08:46:48.34 09:19:50.94 00:33:02.60 11 M 5k 10 278 Craig Savage 08:46:48.34 09:21:35.97 00:34:47.63 10 M 5k 5K Age Group Results for Male 13-15 based on Gun Elapsed time Position Bib Name Gun Start Finish Gun Elapsed Age Gender Division _____________________________________________________________________________________________________________________________ 1 396 Jack Roseboom 08:46:48.34 09:06:28.38 00:19:40.03 14 M 5K 2 269 Blake O'Clery 08:46:48.34 09:07:13.75 00:20:25.40 15 M 5k 3 199 Brett Hollenberger 08:46:48.34 09:08:19.07 00:21:30.72 14 M 5K 4 393 spencer cole 08:46:48.34 09:10:17.84 00:23:29.49 15 M 5k 5 239 Carson Fitzgerald 08:46:48.34 09:10:51.24 00:24:02.89 14 M 5k 6 185 Andrew Bauer 08:46:48.34 09:11:14.19 00:24:25.84 13 M 5K 5K Age Group Results for Male 16-19 based on Gun Elapsed time Position Bib Name Gun Start Finish Gun Elapsed Age Gender Division _____________________________________________________________________________________________________________________________ 1 238 Dylan Fitzgerald 08:46:48.34 09:07:26.33 00:20:37.99 17 M 5k 2 237 Andrei Firor 08:46:48.34 09:12:08.29 00:25:19.94 16 M 5k 5K Age Group Results for Male 20-29 based on Gun Elapsed time Position Bib Name Gun Start Finish Gun Elapsed Age Gender Division _____________________________________________________________________________________________________________________________ 1 293 Jake Zamostny 08:46:48.34 09:07:16.02 00:20:27.67 26 M 5k 2 261 Ryan Martin 08:46:48.34 09:11:11.40 00:24:23.05 24 M 5k 3 251 Jameson Lancaster 08:46:48.34 09:19:58.68 00:33:10.33 29 M 5k 5K Age Group Results for Male 30-39 based on Gun Elapsed time Position Bib Name Gun Start Finish Gun Elapsed Age Gender Division _____________________________________________________________________________________________________________________________ 1 195 Rick Nelson 08:46:48.34 09:06:48.10 00:19:59.76 39 M 5K 2 397 Francis Moat 08:46:48.34 09:11:57.02 00:25:08.67 33 M 5K 3 279 Jason Schaum 08:46:48.34 09:12:41.84 00:25:53.49 36 M 5k 4 390 Joe Hanley 08:46:48.34 09:15:14.33 00:28:25.99 30 M 5k 5 280 Scott Seinert 08:46:48.34 09:18:37.50 00:31:49.15 36 M 5k 6 248 Stan Jones 08:46:48.34 09:21:36.62 00:34:48.27 38 M 5k 7 282 Adam Stanzione 08:46:48.34 09:22:05.57 00:35:17.22 38 M 5k 8 189 Zo Wehye 08:46:48.34 09:25:28.77 00:38:40.42 39 M 5K 5K Age Group Results for Male 40-49 based on Gun Elapsed time Position Bib Name Gun Start Finish Gun Elapsed Age Gender Division _____________________________________________________________________________________________________________________________ 1 263 Ken MIller 08:46:48.34 09:08:22.72 00:21:34.37 49 M 5k 2 258 Matt Leimkuhler 08:46:48.34 09:08:46.71 00:21:58.36 45 M 5k 3 266 Clifton Mower 08:46:48.34 09:11:43.42 00:24:55.08 49 M 5k 4 391 Doug Fleming 08:46:48.34 09:12:41.08 00:25:52.74 45 M 5k 5 285 Stephen Swisdak 08:46:48.34 09:14:46.60 00:27:58.26 42 M 5k 6 398 Joe Opanski 08:46:48.34 09:17:27.32 00:30:38.97 49 M 5K 7 255 Brian Lawton 08:46:48.34 09:19:19.87 00:32:31.52 47 M 5k 8 286 Michael Wall 08:46:48.34 09:21:29.14 00:34:40.79 45 M 5k 9 242 Tim Hamrlik 08:46:48.34 09:24:36.47 00:37:48.12 49 M 5k 10 233 Wilber Dove 08:46:48.34 09:34:17.33 00:47:28.98 41 M 5k 5K Age Group Results for Male 50-59 based on Gun Elapsed time Position Bib Name Gun Start Finish Gun Elapsed Age Gender Division _____________________________________________________________________________________________________________________________ 1 194 Andy Turgeon 08:46:48.34 09:12:16.15 00:25:27.80 55 M 5K 2 203 Rod Hollengerger 08:46:48.34 09:12:23.68 00:25:35.33 50 M 5K 3 271 Keith Painter 08:46:48.34 09:12:25.50 00:25:37.16 50 M 5k 4 229 Simon Crisp 08:46:48.34 09:13:03.56 00:26:15.22 51 M 5k 5 289 David Willson 08:46:48.34 09:14:35.07 00:27:46.73 51 M 5k 6 249 Ronald Katzen 08:46:48.34 09:14:44.18 00:27:55.83 59 M 5k 7 230 Terry Curtis 08:46:48.34 09:15:03.52 00:28:15.17 51 M 5k 8 217 David Armstrong 08:46:48.34 09:15:24.89 00:28:36.54 53 M 5k 9 246 John Hindle 08:46:48.34 09:18:11.06 00:31:22.71 56 M 5k 10 287 John Wandishin 08:46:48.34 09:18:19.90 00:31:31.56 57 M 5k 11 236 Matt Firor 08:46:48.34 09:31:32.41 00:44:44.06 50 M 5k 5K Age Group Results for Male 60-69 based on Gun Elapsed time Position Bib Name Gun Start Finish Gun Elapsed Age Gender Division _____________________________________________________________________________________________________________________________ 1 247 Robert Holt 08:46:48.34 09:16:44.53 00:29:56.18 60 M 5k 2 250 George LaDue 08:46:48.34 09:23:04.79 00:36:16.44 60 M 5k -------------------------------------------------------------------------------------------------------------------------------- Overall Results Division: 5K Position Bib Name Gun Start Finish Gun Elapsed Age Gender Division _____________________________________________________________________________________________________________________________ 1 223 Brendan Cave 08:46:48.34 09:05:43.19 00:18:54.84 15 M 5k 2 283 Sherry Stick 08:46:48.34 09:05:55.14 00:19:06.79 39 F 5k 3 396 Jack Roseboom 08:46:48.34 09:06:28.38 00:19:40.03 14 M 5K 4 195 Rick Nelson 08:46:48.34 09:06:48.10 00:19:59.76 39 M 5K 5 269 Blake O'Clery 08:46:48.34 09:07:13.75 00:20:25.40 15 M 5k 6 293 Jake Zamostny 08:46:48.34 09:07:16.02 00:20:27.67 26 M 5k 7 238 Dylan Fitzgerald 08:46:48.34 09:07:26.33 00:20:37.99 17 M 5k 8 241 Nathan Frattali 08:46:48.34 09:07:31.60 00:20:43.25 8 M 5k 9 275 Becky Rhodes 08:46:48.34 09:07:36.95 00:20:48.60 38 F 5k 10 199 Brett Hollenberger 08:46:48.34 09:08:19.07 00:21:30.72 14 M 5K 11 263 Ken MIller 08:46:48.34 09:08:22.72 00:21:34.37 49 M 5k 12 220 Grant Bernstein 08:46:48.34 09:08:24.77 00:21:36.42 11 M 5k 13 256 Sarah Lebro 08:46:48.34 09:08:33.56 00:21:45.21 29 F 5k 14 259 Allison Leimkuhler 08:46:48.34 09:08:35.14 00:21:46.79 12 F 5k 15 258 Matt Leimkuhler 08:46:48.34 09:08:46.71 00:21:58.36 45 M 5k 16 393 spencer cole 08:46:48.34 09:10:17.84 00:23:29.49 15 M 5k 17 395 Pat Keating 08:46:48.34 09:10:22.72 00:23:34.37 56 F 5K 18 270 Sydney O'Clery 08:46:48.34 09:10:25.89 00:23:37.55 12 F 5k 19 239 Carson Fitzgerald 08:46:48.34 09:10:51.24 00:24:02.89 14 M 5k 20 254 Dario Lavelle 08:46:48.34 09:10:52.22 00:24:03.88 7 M 5k 21 253 Sal Lavelle 08:46:48.34 09:11:03.80 00:24:15.45 10 M 5k 22 261 Ryan Martin 08:46:48.34 09:11:11.40 00:24:23.05 24 M 5k 23 185 Andrew Bauer 08:46:48.34 09:11:14.19 00:24:25.84 13 M 5K 24 266 Clifton Mower 08:46:48.34 09:11:43.42 00:24:55.08 49 M 5k 25 397 Francis Moat 08:46:48.34 09:11:57.02 00:25:08.67 33 M 5K 26 237 Andrei Firor 08:46:48.34 09:12:08.29 00:25:19.94 16 M 5k 27 194 Andy Turgeon 08:46:48.34 09:12:16.15 00:25:27.80 55 M 5K 28 377 Justin Kanner 08:46:48.34 09:12:21.46 00:25:33.11 26 F 5k 29 203 Rod Hollengerger 08:46:48.34 09:12:23.68 00:25:35.33 50 M 5K 30 204 Brynn Hollenberger 08:46:48.34 09:12:23.70 00:25:35.36 12 M 5K 31 271 Keith Painter 08:46:48.34 09:12:25.50 00:25:37.16 50 M 5k 32 391 Doug Fleming 08:46:48.34 09:12:41.08 00:25:52.74 45 M 5k 33 279 Jason Schaum 08:46:48.34 09:12:41.84 00:25:53.49 36 M 5k 34 229 Simon Crisp 08:46:48.34 09:13:03.56 00:26:15.22 51 M 5k 35 404 Nancy Habecker 08:46:48.34 09:13:47.46 00:26:59.11 34 F 5K 36 274 Julia Rennolds 08:46:48.34 09:13:55.73 00:27:07.38 13 F 5k 37 273 Ray Poulton 08:46:48.34 09:14:34.56 00:27:46.21 11 M 5k 38 289 David Willson 08:46:48.34 09:14:35.07 00:27:46.73 51 M 5k 39 257 Sherri Leimkuhler 08:46:48.34 09:14:40.28 00:27:51.94 46 F 5k 40 290 Liliana Willson 08:46:48.34 09:14:41.20 00:27:52.85 11 F 5k 41 249 Ronald Katzen 08:46:48.34 09:14:44.18 00:27:55.83 59 M 5k 42 285 Stephen Swisdak 08:46:48.34 09:14:46.60 00:27:58.26 42 M 5k 43 284 Owen Swisdak 08:46:48.34 09:14:56.74 00:28:08.39 11 M 5k 44 230 Terry Curtis 08:46:48.34 09:15:03.52 00:28:15.17 51 M 5k 45 390 Joe Hanley 08:46:48.34 09:15:14.33 00:28:25.99 30 M 5k 46 217 David Armstrong 08:46:48.34 09:15:24.89 00:28:36.54 53 M 5k 47 219 Asa Beall 08:46:48.34 09:15:30.50 00:28:42.15 23 F 5k 48 191 Ashley Hayunga 08:46:48.34 09:15:33.22 00:28:44.88 10 F 5K 49 276 Lucas Rhodes 08:46:48.34 09:15:40.96 00:28:52.61 8 M 5k 50 399 Loel Romeo 08:46:48.34 09:15:56.99 00:29:08.64 53 F 5K 51 401 Nadya Firor 08:46:48.34 09:16:17.14 00:29:28.79 13 F 5K 52 252 Erin Lavelle 08:46:48.34 09:16:23.31 00:29:34.97 39 F 5k 53 264 Summer Miller 08:46:48.34 09:16:23.32 00:29:34.98 10 F 5k 54 247 Robert Holt 08:46:48.34 09:16:44.53 00:29:56.18 60 M 5k 55 272 Katlyn Painter 08:46:48.34 09:17:00.86 00:30:12.51 25 F 5k 56 398 Joe Opanski 08:46:48.34 09:17:27.32 00:30:38.97 49 M 5K 57 246 John Hindle 08:46:48.34 09:18:11.06 00:31:22.71 56 M 5k 58 287 John Wandishin 08:46:48.34 09:18:19.90 00:31:31.56 57 M 5k 59 280 Scott Seinert 08:46:48.34 09:18:37.50 00:31:49.15 36 M 5k 60 400 Kate Ledbetter 08:46:48.34 09:18:48.39 00:32:00.04 54 F 5K 61 268 Cynthia Niver 08:46:48.34 09:18:55.87 00:32:07.52 38 F 5k 62 292 Margot Wolman 08:46:48.34 09:19:08.39 00:32:20.04 53 F 5k 63 184 Susan Swensen 08:46:48.34 09:19:11.92 00:32:23.57 56 F 5K 64 255 Brian Lawton 08:46:48.34 09:19:19.87 00:32:31.52 47 M 5k 65 277 genice rill 08:46:48.34 09:19:38.96 00:32:50.61 43 F 5k 66 267 Adam Mower 08:46:48.34 09:19:50.94 00:33:02.60 11 M 5k 67 251 Jameson Lancaster 08:46:48.34 09:19:58.68 00:33:10.33 29 M 5k 68 222 Jill Carr 08:46:48.34 09:20:11.72 00:33:23.37 33 F 5k 69 240 Kim Fitzgerald 08:46:48.34 09:20:12.02 00:33:23.67 46 F 5k 70 218 Ashley Baker 08:46:48.34 09:20:42.91 00:33:54.56 29 F 5k 71 394 Janice Muller 08:46:48.34 09:20:50.91 00:34:02.56 51 F 5K 72 286 Michael Wall 08:46:48.34 09:21:29.14 00:34:40.79 45 M 5k 73 278 Craig Savage 08:46:48.34 09:21:35.97 00:34:47.63 10 M 5k 74 355 Camille Parson 08:46:48.34 09:21:36.00 00:34:47.65 10 F 5k 75 248 Stan Jones 08:46:48.34 09:21:36.62 00:34:48.27 38 M 5k 76 282 Adam Stanzione 08:46:48.34 09:22:05.57 00:35:17.22 38 M 5k 77 357 Fiorella Terrores 08:46:48.34 09:22:06.92 00:35:18.57 10 F 5k 78 262 Amanda Miller 08:46:48.34 09:22:51.13 00:36:02.78 38 F 5k 79 294 Gina Painter 08:46:48.34 09:22:55.88 00:36:07.53 45 F 5k 80 201 Alyssa Mead 08:46:48.34 09:22:55.98 00:36:07.63 45 F 5K 81 250 George LaDue 08:46:48.34 09:23:04.79 00:36:16.44 60 M 5k 82 227 Grace Conaway 08:46:48.34 09:23:08.92 00:36:20.58 13 F 5k 83 389 Courtney Snyder 08:46:48.34 09:23:40.17 00:36:51.82 29 F 5k 84 361 Kaveah Wallace 08:46:48.34 09:23:43.72 00:36:55.38 10 F 5k 85 378 Christina Kanner 08:46:48.34 09:23:44.34 00:36:55.99 25 F 5k 86 374 Dawn Sprecher 08:46:48.34 09:23:59.77 00:37:11.43 40 F 5k 87 359 Kayelyn Morton 08:46:48.34 09:23:59.79 00:37:11.45 10 F 5k 88 243 Alexis Hamrlik 08:46:48.34 09:24:12.12 00:37:23.77 14 F 5k 89 242 Tim Hamrlik 08:46:48.34 09:24:36.47 00:37:48.12 49 M 5k 90 235 Sharon Fava 08:46:48.34 09:25:21.76 00:38:33.41 49 F 5k 91 225 Staci Conaway 08:46:48.34 09:25:22.39 00:38:34.04 41 F 5k 92 189 Zo Wehye 08:46:48.34 09:25:28.77 00:38:40.42 39 M 5K 93 373 Zariah Wehye 08:46:48.34 09:25:28.85 00:38:40.50 10 F 5k 94 365 London Leslie 08:46:48.34 09:25:51.65 00:39:03.30 10 F 5k 95 384 Donniel Leslie 08:46:48.34 09:25:51.66 00:39:03.31 34 F 5k 96 364 Lakelynn Ray 08:46:48.34 09:26:35.23 00:39:46.88 10 F 5k 97 383 Alyssa Martin 08:46:48.34 09:27:37.51 00:40:49.16 8 F 5k 98 245 Beth Hartner 08:46:48.34 09:28:21.20 00:41:32.86 48 F 5k 99 221 Jennifer Bubenko 08:46:48.34 09:28:22.06 00:41:33.71 37 F 5k 100 381 Erving Jimenez 08:46:48.34 09:28:38.93 00:41:50.58 10 F 5k 101 291 MaryEllen Wilson 08:46:48.34 09:28:39.03 00:41:50.68 57 F 5k 102 388 Ashley Hofferbert 08:46:48.34 09:28:40.65 00:41:52.31 31 F 5k 103 362 Kinaya Grayson 08:46:48.34 09:28:40.67 00:41:52.32 10 F 5k 104 298 Ali Gilmore 08:46:48.34 09:28:40.68 00:41:52.33 10 F 5k 105 370 Priscilla Badger 08:46:48.34 09:28:41.22 00:41:52.87 10 F 5k 106 288 Amber Fisher 08:46:48.34 09:28:41.64 00:41:53.30 10 F 5k 107 299 Amaya Charles 08:46:48.34 09:29:12.20 00:42:23.85 10 F 5k 108 353 Aniyah Tunstall 08:46:48.34 09:29:12.81 00:42:24.46 10 F 5k 109 358 Jennyfer Gonzalez 08:46:48.34 09:29:17.28 00:42:28.93 10 F 5k 110 376 Meagan Figola 08:46:48.34 09:29:28.98 00:42:40.63 30 F 5k 111 354 Anmol Ayub 08:46:48.34 09:29:28.99 00:42:40.64 10 F 5k 112 372 Rabiya Mughal 08:46:48.34 09:29:29.01 00:42:40.66 10 F 5k 113 216 Susan Anzalone 08:46:48.34 09:29:51.61 00:43:03.26 52 F 5k 114 367 Madyson Boykin-Flynn 08:46:48.34 09:29:52.60 00:43:04.25 10 F 5k 115 371 Prisha Shah 08:46:48.34 09:30:26.54 00:43:38.19 10 F 5k 116 369 Naman Sulibhavi 08:46:48.34 09:30:29.31 00:43:40.96 10 F 5k 117 236 Matt Firor 08:46:48.34 09:31:32.41 00:44:44.06 50 M 5k 118 231 Madelyn DeMay 08:46:48.34 09:32:55.41 00:46:07.06 10 F 5k 119 265 Becky Moser 08:46:48.34 09:33:12.81 00:46:24.46 35 F 5k 120 232 Carolyn DeMay 08:46:48.34 09:33:13.58 00:46:25.23 49 F 5k 121 233 Wilber Dove 08:46:48.34 09:34:17.33 00:47:28.98 41 M 5k 122 360 Kayla Martin 08:46:48.34 09:35:07.51 00:48:19.16 10 F 5k 123 224 MILDRED COLUSSY 08:46:48.34 09:35:47.20 00:48:58.86 65 F 5k 124 356 Diya Shah 08:46:48.34 09:37:24.68 00:50:36.33 10 F 5k 125 402 Laura Beall 08:46:48.34 09:37:56.38 00:51:08.03 50 F 5K 126 403 Jackie Kropinski 08:46:48.34 09:37:56.66 00:51:08.31 47 F 5K 127 366 Madison Keller 08:46:48.34 09:38:33.63 00:51:45.28 10 F 5k 128 297 Alyssia Quick 08:46:48.34 09:43:45.15 00:56:56.81 10 F 5k 129 382 Angela Quick 08:46:48.34 09:43:59.01 00:57:10.66 41 F 5k