11th Annual Run of the Century
11th Annual Run of the Century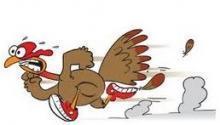 11th Annual Run of the Century
                                                                                             Saturday November 17, 2018                 8:45 AM 5K start / 9:30 AM Fun Run/Walk                                                                                                    
Road Race to benefit Century High School Athletics and Ovarian Cancer Research Fund Alliance
Race Details:  Registration opens @ 8:00am.  The 5k Run/Walk will start @ 8:45am and the Fun Run approximately 9:30. 
Location:  Century High School, 355 Ronsdale Road, Eldersburg, MD 21784                                                                                                                   
Registration:  Pre-register!! Race shirt is only for 5K and only guaranteed if registration is post marked by November 1,  2018.  Refreshments and Door Prizes will be provided for 5K participants.  Awards given for age groups and overall winners.  For more information or questions contact runofthecentury@gmail.com.   We encourage you to register online at www.active.com.  The registration form may also be download at www.errun.org.
Age Group Report: 11/17/2018 11:34:59 AM 5K Top Females Overall based on Gun Elapsed time Position Bib Name Gun Start Finish Gun Elapsed Age Gender Division _____________________________________________________________________________________________________________________________ 1 171 Sherry Stick 08:53:51.35 09:13:01.51 00:19:10.15 40 F 5K 5K Top Males Overall based on Gun Elapsed time Position Bib Name Gun Start Finish Gun Elapsed Age Gender Division _____________________________________________________________________________________________________________________________ 1 126 Hayden Hebert 08:53:51.35 09:12:17.78 00:18:26.43 16 M 5K 5K Age Group Results for Female Under 12 based on Gun Elapsed time Position Bib Name Gun Start Finish Gun Elapsed Age Gender Division _____________________________________________________________________________________________________________________________ 1 147 Abby Morse 08:53:51.35 09:18:36.81 00:24:45.45 11 F 5K 2 196 Cate Walsh 08:53:51.35 09:19:07.86 00:25:16.50 10 F 5K 3 186 Summer Miller 08:53:51.35 09:25:52.35 00:32:01.00 11 F 5K 4 119 Karsyn Gardner 08:53:51.35 09:31:35.32 00:37:43.96 7 F 5K 5 132 Ella Jones 08:53:51.35 09:32:08.14 00:38:16.78 6 F 5K 6 113 Madilyn Christensen 08:53:51.35 09:51:48.70 00:57:57.35 4 F 5K 5K Age Group Results for Female 13-15 based on Gun Elapsed time Position Bib Name Gun Start Finish Gun Elapsed Age Gender Division _____________________________________________________________________________________________________________________________ 1 213 Julia Lucus 08:53:51.35 09:16:23.48 00:22:32.12 13 F 5K 2 214 Isabelle Lucus 08:53:51.35 09:16:25.63 00:22:34.28 13 F 5K 3 127 Megan Hollander 08:53:51.35 09:17:58.58 00:24:07.23 14 F 5K 4 212 Brynn Hollenberger 08:53:51.35 09:19:03.89 00:25:12.54 13 F 5K 5 204 Nadya Firor 08:53:51.35 09:19:12.14 00:25:20.79 14 F 5K 6 208 Anna Furic 08:53:51.35 09:20:24.90 00:26:33.54 15 F 5K 7 158 Julia Rennolds 08:53:51.35 09:22:09.73 00:28:18.37 14 F 5K 8 190 Maggie Grosh 08:53:51.35 09:22:17.12 00:28:25.76 13 F 5K 5K Age Group Results for Female 20-29 based on Gun Elapsed time Position Bib Name Gun Start Finish Gun Elapsed Age Gender Division _____________________________________________________________________________________________________________________________ 1 260 Taylor Houser 08:53:51.35 09:19:49.17 00:25:57.81 26 F 5K 2 153 Kacie Nemeth 08:53:51.35 09:21:31.38 00:27:40.02 27 F 5K 3 221 Paige Olsen 08:53:51.35 09:22:48.96 00:28:57.60 24 F 5K 4 157 Alex Rankin 08:53:51.35 09:41:34.24 00:47:42.89 28 F 5K 5 104 Tara Baer 08:53:51.35 09:43:23.59 00:49:32.23 27 F 5K 5K Age Group Results for Female 30-39 based on Gun Elapsed time Position Bib Name Gun Start Finish Gun Elapsed Age Gender Division _____________________________________________________________________________________________________________________________ 1 159 Becky Rhodes 08:53:51.35 09:14:32.41 00:20:41.05 39 F 5K 2 200 Mary Baker 08:53:51.35 09:16:29.05 00:22:37.69 38 F 5K 3 177 Christine Vicencio 08:53:51.35 09:23:36.73 00:29:45.37 39 F 5K 4 217 Ashley Hofferbert 08:53:51.35 09:26:57.15 00:33:05.80 32 F 5K 5 218 Meagan Figok 08:53:51.35 09:26:57.40 00:33:06.04 36 F 5K 6 179 Gabrielle Williams 08:53:51.35 09:41:42.10 00:47:50.74 36 F 5K 7 110 Meghan Christensen 08:53:51.35 09:51:48.90 00:57:57.54 33 F 5K 5K Age Group Results for Female 40-49 based on Gun Elapsed time Position Bib Name Gun Start Finish Gun Elapsed Age Gender Division _____________________________________________________________________________________________________________________________ 1 146 Kerri Morse 08:53:51.35 09:18:38.36 00:24:47.00 43 F 5K 2 198 Michelle Welsh 08:53:51.35 09:19:46.86 00:25:55.50 40 F 5K 3 195 Michelle Albrecht 08:53:51.35 09:20:06.01 00:26:14.65 41 F 5K 4 183 Lori Scarbeau 08:53:51.35 09:21:47.17 00:27:55.81 41 F 5K 5 134 Erin Lavelle 08:53:51.35 09:22:55.70 00:29:04.35 40 F 5K 6 220 Nicole Garcia 08:53:51.35 09:23:49.58 00:29:58.22 40 F 5K 7 161 genice rill 08:53:51.35 09:24:10.82 00:30:19.46 44 F 5K 8 156 Roseanna Praydis 08:53:51.35 09:26:16.40 00:32:25.04 40 F 5K 9 101 Emily Alt 08:53:51.35 09:26:30.72 00:32:39.36 41 F 5K 10 226 Janet Effler 08:53:51.35 09:26:58.54 00:33:07.18 44 F 5K 11 194 Kim Fitzgerald 08:53:51.35 09:27:19.10 00:33:27.74 47 F 5K 12 142 Ann McLaughlin 08:53:51.35 09:27:51.90 00:34:00.54 40 F 5K 13 133 Laurie Jones 08:53:51.35 09:28:44.11 00:34:52.75 44 F 5K 14 144 Alyssa Mead 08:53:51.35 09:31:47.84 00:37:56.48 46 F 5K 15 121 Tracy Gardner 08:53:51.35 09:31:49.77 00:37:58.41 41 F 5K 16 225 Jeannine Cramer 08:53:51.35 09:31:59.03 00:38:07.67 47 F 5K 17 176 Allison Twigg 08:53:51.35 09:37:56.68 00:44:05.32 48 F 5K 18 185 Danie Tardie 08:53:51.35 09:43:21.09 00:49:29.74 47 F 5K 19 166 Maria Shanabarger 08:53:51.35 09:47:24.58 00:53:33.22 49 F 5K 20 202 Sarah Martin 08:53:51.35 09:50:02.74 00:56:11.38 46 F 5K 5K Age Group Results for Female 50-59 based on Gun Elapsed time Position Bib Name Gun Start Finish Gun Elapsed Age Gender Division _____________________________________________________________________________________________________________________________ 1 108 Marcia Capria 08:53:51.35 09:22:38.29 00:28:46.93 55 F 5K 2 205 Margot Wolman 08:53:51.35 09:25:37.08 00:31:45.72 54 F 5K 3 210 Kate Ledbetter 08:53:51.35 09:25:48.85 00:31:57.49 55 F 5K 4 189 Jane Linde 08:53:51.35 09:26:10.87 00:32:19.51 59 F 5K 5 128 Asharon Inge 08:53:51.35 09:28:21.12 00:34:29.76 54 F 5K 6 191 Gina Painter 08:53:51.35 09:30:31.79 00:36:40.43 51 F 5K 7 209 Cheryl Clowes 08:53:51.35 09:30:37.80 00:36:46.44 51 F 5K 8 184 Sandra Bresnahan 08:53:51.35 09:31:11.46 00:37:20.10 52 F 5K 9 162 Loel Romeo 08:53:51.35 09:31:13.99 00:37:22.63 54 F 5K 10 169 patrice stair 08:53:51.35 09:31:28.60 00:37:37.24 50 F 5K 11 180 MaryEllen Wilson 08:53:51.35 09:32:52.24 00:39:00.88 58 F 5K 12 123 Judy Goda 08:53:51.35 09:37:57.46 00:44:06.10 56 F 5K 13 103 Melissa Arriola 08:53:51.35 09:37:58.63 00:44:07.27 50 F 5K 14 175 Tina Twery 08:53:51.35 09:40:31.80 00:46:40.44 57 F 5K 15 219 Theresa Olson 08:53:51.35 09:42:43.43 00:48:52.07 51 F 5K 16 168 Judy Southworth 08:53:51.35 09:43:08.93 00:49:17.57 55 F 5K 17 150 maria myers 08:53:51.35 09:45:14.14 00:51:22.78 57 F 5K 18 181 Ginnie Zawacki 08:53:51.35 09:45:15.11 00:51:23.75 58 F 5K 19 106 Debra Benner 08:53:51.35 09:47:33.27 00:53:41.91 59 F 5K 20 203 Tammy Showman 08:53:51.35 09:50:07.15 00:56:15.79 52 F 5K 21 155 Donna Pollhammer 08:53:51.35 09:51:48.88 00:57:57.52 58 F 5K 5K Age Group Results for Female 60-69 based on Gun Elapsed time Position Bib Name Gun Start Finish Gun Elapsed Age Gender Division _____________________________________________________________________________________________________________________________ 1 124 Cynthia Guion 08:53:51.35 09:35:24.34 00:41:32.98 67 F 5K 5K Age Group Results for Male Under 12 based on Gun Elapsed time Position Bib Name Gun Start Finish Gun Elapsed Age Gender Division _____________________________________________________________________________________________________________________________ 1 117 Nathan Frattali 08:53:51.35 09:13:33.04 00:19:41.68 9 M 5K 2 199 Bennett Welsh 08:53:51.35 09:14:10.72 00:20:19.36 12 M 5K 3 135 Dario Lavelle 08:53:51.35 09:14:51.55 00:21:00.19 8 M 5K 4 216 Noah Petroski 08:53:51.35 09:15:19.55 00:21:28.19 12 M 5K 5 136 Salvatore Lavelle 08:53:51.35 09:19:29.48 00:25:38.12 12 M 5K 6 143 Nathan McLaughlin 08:53:51.35 09:20:37.89 00:26:46.53 9 M 5K 7 173 Owen Swisdak 08:53:51.35 09:22:35.18 00:28:43.82 12 M 5K 8 140 Cameron Livesay 08:53:51.35 09:24:31.42 00:30:40.06 7 M 5K 9 160 Lucas Rhodes 08:53:51.35 09:24:37.96 00:30:46.60 9 M 5K 10 223 Nate Cramer 08:53:51.35 09:27:18.17 00:33:26.81 7 M 5K 11 112 Jack Christensen 08:53:51.35 09:52:40.63 00:58:49.27 6 M 5K 5K Age Group Results for Male 13-15 based on Gun Elapsed time Position Bib Name Gun Start Finish Gun Elapsed Age Gender Division _____________________________________________________________________________________________________________________________ 1 139 Jaden Lewis 08:53:51.35 09:17:19.93 00:23:28.58 15 M 5K 2 125 Jake Hamilton 08:53:51.35 09:17:26.86 00:23:35.50 14 M 5K 3 141 Stephen McAndrew 08:53:51.35 09:20:30.50 00:26:39.14 14 M 5K 5K Age Group Results for Male 16-19 based on Gun Elapsed time Position Bib Name Gun Start Finish Gun Elapsed Age Gender Division _____________________________________________________________________________________________________________________________ 1 224 Reed Eberly 08:53:51.35 09:16:23.70 00:22:32.34 17 M 5K 2 118 Jayden Gardner 08:53:51.35 09:16:43.07 00:22:51.71 16 M 5K 3 107 Kyle Brosenne 08:53:51.35 09:18:50.37 00:24:59.01 17 M 5K 4 122 Cole Gladden 08:53:51.35 09:20:46.13 00:26:54.77 17 M 5K 5K Age Group Results for Male 20-29 based on Gun Elapsed time Position Bib Name Gun Start Finish Gun Elapsed Age Gender Division _____________________________________________________________________________________________________________________________ 1 259 Oscar Callegas 08:53:51.35 09:19:49.93 00:25:58.57 24 M 5K 2 222 Tom Radford 08:53:51.35 09:40:50.93 00:46:59.57 29 M 5K 5K Age Group Results for Male 30-39 based on Gun Elapsed time Position Bib Name Gun Start Finish Gun Elapsed Age Gender Division _____________________________________________________________________________________________________________________________ 1 145 Justin Metzger 08:53:51.35 09:18:43.09 00:24:51.73 37 M 5K 2 111 Ryan Christensen 08:53:51.35 09:23:57.10 00:30:05.74 33 M 5K 3 130 Stan Jones 08:53:51.35 09:32:09.55 00:38:18.19 39 M 5K 5K Age Group Results for Male 40-49 based on Gun Elapsed time Position Bib Name Gun Start Finish Gun Elapsed Age Gender Division _____________________________________________________________________________________________________________________________ 1 137 Matthew Leimkuhler 08:53:51.35 09:15:45.44 00:21:54.08 46 M 5K 2 207 Jeff Lawson 08:53:51.35 09:17:30.46 00:23:39.10 41 M 5K 3 215 Jason Petroski 08:53:51.35 09:20:32.21 00:26:40.85 41 M 5K 4 197 Brian Walsh 08:53:51.35 09:20:46.48 00:26:55.12 42 M 5K 5 201 RIck Callen 08:53:51.35 09:22:00.29 00:28:08.93 48 M 5K 6 172 Stephen Swisdak 08:53:51.35 09:23:14.17 00:29:22.81 43 M 5K 7 120 Matt Gardner 08:53:51.35 09:24:57.46 00:31:06.10 42 M 5K 8 131 Stan Jones 08:53:51.35 09:32:10.56 00:38:19.20 40 M 5K 9 116 Wilber Dove 08:53:51.35 09:43:43.64 00:49:52.28 42 M 5K 5K Age Group Results for Male 50-59 based on Gun Elapsed time Position Bib Name Gun Start Finish Gun Elapsed Age Gender Division _____________________________________________________________________________________________________________________________ 1 187 Ken Miller 08:53:51.35 09:16:11.29 00:22:19.93 50 M 5K 2 178 Mark Welsh 08:53:51.35 09:18:15.74 00:24:24.38 53 M 5K 3 174 Andy Turgeon 08:53:51.35 09:19:14.25 00:25:22.89 56 M 5K 4 167 T Shepard 08:53:51.35 09:19:19.78 00:25:28.42 51 M 5K 5 193 Matthew Cohn 08:53:51.35 09:20:44.31 00:26:52.95 50 M 5K 6 192 Keith Painter 08:53:51.35 09:20:47.97 00:26:56.61 51 M 5K 7 114 Simon Crisp 08:53:51.35 09:21:38.62 00:27:47.26 53 M 5K 8 206 Terry Kurtis 08:53:51.35 09:22:23.17 00:28:31.81 52 M 5K 9 109 Steven Capria 08:53:51.35 09:22:40.31 00:28:48.95 55 M 5K 10 154 Erik Olson 08:53:51.35 09:23:18.29 00:29:26.93 53 M 5K 11 163 Rick Romeo 08:53:51.35 09:23:26.19 00:29:34.83 55 M 5K 12 188 Rudy Linde 08:53:51.35 09:26:26.13 00:32:34.77 59 M 5K 13 170 Bruce Stair 08:53:51.35 09:27:42.65 00:33:51.29 54 M 5K 14 129 Steven Inge 08:53:51.35 09:29:16.49 00:35:25.13 54 M 5K 15 152 Warren Naviasky 08:53:51.35 09:31:46.79 00:37:55.43 51 M 5K 16 182 Brian Zawacki 08:53:51.35 09:50:12.63 00:56:21.27 58 M 5K 17 151 scott myers 08:53:51.35 09:50:18.79 00:56:27.43 58 M 5K 5K Age Group Results for Male 60-69 based on Gun Elapsed time Position Bib Name Gun Start Finish Gun Elapsed Age Gender Division _____________________________________________________________________________________________________________________________ 1 102 William Arbelaez 08:53:51.35 09:22:42.30 00:28:50.94 61 M 5K 2 105 Ted Bafford 08:53:51.35 09:22:54.02 00:29:02.66 65 M 5K 3 165 Gary Scarbeau 08:53:51.35 09:36:38.21 00:42:46.85 68 M 5K ----------------------------------------------------------------------------------------------------------------------------- Division: 5K Position Bib Name Gun Start Finish Gun Elapsed Age Gender Division _____________________________________________________________________________________________________________________________ 1 126 Hayden Hebert 08:53:51.35 09:12:17.78 00:18:26.43 16 M 5K 2 171 Sherry Stick 08:53:51.35 09:13:01.51 00:19:10.15 40 F 5K 3 117 Nathan Frattali 08:53:51.35 09:13:33.04 00:19:41.68 9 M 5K 4 199 Bennett Welsh 08:53:51.35 09:14:10.72 00:20:19.36 12 M 5K 5 159 Becky Rhodes 08:53:51.35 09:14:32.41 00:20:41.05 39 F 5K 6 135 Dario Lavelle 08:53:51.35 09:14:51.55 00:21:00.19 8 M 5K 7 216 Noah Petroski 08:53:51.35 09:15:19.55 00:21:28.19 12 M 5K 8 137 Matthew Leimkuhler 08:53:51.35 09:15:45.44 00:21:54.08 46 M 5K 9 187 Ken Miller 08:53:51.35 09:16:11.29 00:22:19.93 50 M 5K 10 213 Julia Lucus 08:53:51.35 09:16:23.48 00:22:32.12 13 F 5K 11 224 Reed Eberly 08:53:51.35 09:16:23.70 00:22:32.34 17 M 5K 12 214 Isabelle Lucus 08:53:51.35 09:16:25.63 00:22:34.28 13 F 5K 13 200 Mary Baker 08:53:51.35 09:16:29.05 00:22:37.69 38 F 5K 14 118 Jayden Gardner 08:53:51.35 09:16:43.07 00:22:51.71 16 M 5K 15 139 Jaden Lewis 08:53:51.35 09:17:19.93 00:23:28.58 15 M 5K 16 125 Jake Hamilton 08:53:51.35 09:17:26.86 00:23:35.50 14 M 5K 17 207 Jeff Lawson 08:53:51.35 09:17:30.46 00:23:39.10 41 M 5K 18 127 Megan Hollander 08:53:51.35 09:17:58.58 00:24:07.23 14 F 5K 19 178 Mark Welsh 08:53:51.35 09:18:15.74 00:24:24.38 53 M 5K 20 147 Abby Morse 08:53:51.35 09:18:36.81 00:24:45.45 11 F 5K 21 146 Kerri Morse 08:53:51.35 09:18:38.36 00:24:47.00 43 F 5K 22 145 Justin Metzger 08:53:51.35 09:18:43.09 00:24:51.73 37 M 5K 23 107 Kyle Brosenne 08:53:51.35 09:18:50.37 00:24:59.01 17 M 5K 24 212 Brynn Hollenberger 08:53:51.35 09:19:03.89 00:25:12.54 13 F 5K 25 196 Cate Walsh 08:53:51.35 09:19:07.86 00:25:16.50 10 F 5K 26 204 Nadya Firor 08:53:51.35 09:19:12.14 00:25:20.79 14 F 5K 27 174 Andy Turgeon 08:53:51.35 09:19:14.25 00:25:22.89 56 M 5K 28 167 T Shepard 08:53:51.35 09:19:19.78 00:25:28.42 51 M 5K 29 136 Salvatore Lavelle 08:53:51.35 09:19:29.48 00:25:38.12 12 M 5K 30 198 Michelle Welsh 08:53:51.35 09:19:46.86 00:25:55.50 40 F 5K 31 260 Taylor Houser 08:53:51.35 09:19:49.17 00:25:57.81 26 F 5K 32 259 Oscar Callegas 08:53:51.35 09:19:49.93 00:25:58.57 24 M 5K 33 195 Michelle Albrecht 08:53:51.35 09:20:06.01 00:26:14.65 41 F 5K 34 208 Anna Furic 08:53:51.35 09:20:24.90 00:26:33.54 15 F 5K 35 141 Stephen McAndrew 08:53:51.35 09:20:30.50 00:26:39.14 14 M 5K 36 215 Jason Petroski 08:53:51.35 09:20:32.21 00:26:40.85 41 M 5K 37 143 Nathan McLaughlin 08:53:51.35 09:20:37.89 00:26:46.53 9 M 5K 38 193 Matthew Cohn 08:53:51.35 09:20:44.31 00:26:52.95 50 M 5K 39 122 Cole Gladden 08:53:51.35 09:20:46.13 00:26:54.77 17 M 5K 40 197 Brian Walsh 08:53:51.35 09:20:46.48 00:26:55.12 42 M 5K 41 192 Keith Painter 08:53:51.35 09:20:47.97 00:26:56.61 51 M 5K 42 153 Kacie Nemeth 08:53:51.35 09:21:31.38 00:27:40.02 27 F 5K 43 114 Simon Crisp 08:53:51.35 09:21:38.62 00:27:47.26 53 M 5K 44 183 Lori Scarbeau 08:53:51.35 09:21:47.17 00:27:55.81 41 F 5K 45 201 RIck Callen 08:53:51.35 09:22:00.29 00:28:08.93 48 M 5K 46 158 Julia Rennolds 08:53:51.35 09:22:09.73 00:28:18.37 14 F 5K 47 190 Maggie Grosh 08:53:51.35 09:22:17.12 00:28:25.76 13 F 5K 48 206 Terry Kurtis 08:53:51.35 09:22:23.17 00:28:31.81 52 M 5K 49 173 Owen Swisdak 08:53:51.35 09:22:35.18 00:28:43.82 12 M 5K 50 108 Marcia Capria 08:53:51.35 09:22:38.29 00:28:46.93 55 F 5K 51 109 Steven Capria 08:53:51.35 09:22:40.31 00:28:48.95 55 M 5K 52 102 William Arbelaez 08:53:51.35 09:22:42.30 00:28:50.94 61 M 5K 53 221 Paige Olsen 08:53:51.35 09:22:48.96 00:28:57.60 24 F 5K 54 105 Ted Bafford 08:53:51.35 09:22:54.02 00:29:02.66 65 M 5K 55 134 Erin Lavelle 08:53:51.35 09:22:55.70 00:29:04.35 40 F 5K 56 172 Stephen Swisdak 08:53:51.35 09:23:14.17 00:29:22.81 43 M 5K 57 154 Erik Olson 08:53:51.35 09:23:18.29 00:29:26.93 53 M 5K 58 163 Rick Romeo 08:53:51.35 09:23:26.19 00:29:34.83 55 M 5K 59 177 Christine Vicencio 08:53:51.35 09:23:36.73 00:29:45.37 39 F 5K 60 220 Nicole Garcia 08:53:51.35 09:23:49.58 00:29:58.22 40 F 5K 61 111 Ryan Christensen 08:53:51.35 09:23:57.10 00:30:05.74 33 M 5K 62 161 genice rill 08:53:51.35 09:24:10.82 00:30:19.46 44 F 5K 63 140 Cameron Livesay 08:53:51.35 09:24:31.42 00:30:40.06 7 M 5K 64 160 Lucas Rhodes 08:53:51.35 09:24:37.96 00:30:46.60 9 M 5K 65 120 Matt Gardner 08:53:51.35 09:24:57.46 00:31:06.10 42 M 5K 66 205 Margot Wolman 08:53:51.35 09:25:37.08 00:31:45.72 54 F 5K 67 210 Kate Ledbetter 08:53:51.35 09:25:48.85 00:31:57.49 55 F 5K 68 186 Summer Miller 08:53:51.35 09:25:52.35 00:32:01.00 11 F 5K 69 189 Jane Linde 08:53:51.35 09:26:10.87 00:32:19.51 59 F 5K 70 156 Roseanna Praydis 08:53:51.35 09:26:16.40 00:32:25.04 40 F 5K 71 188 Rudy Linde 08:53:51.35 09:26:26.13 00:32:34.77 59 M 5K 72 101 Emily Alt 08:53:51.35 09:26:30.72 00:32:39.36 41 F 5K 73 217 Ashley Hofferbert 08:53:51.35 09:26:57.15 00:33:05.80 32 F 5K 74 218 Meagan Figok 08:53:51.35 09:26:57.40 00:33:06.04 36 F 5K 75 226 Janet Effler 08:53:51.35 09:26:58.54 00:33:07.18 44 F 5K 76 223 Nate Cramer 08:53:51.35 09:27:18.17 00:33:26.81 7 M 5K 77 194 Kim Fitzgerald 08:53:51.35 09:27:19.10 00:33:27.74 47 F 5K 78 170 Bruce Stair 08:53:51.35 09:27:42.65 00:33:51.29 54 M 5K 79 142 Ann McLaughlin 08:53:51.35 09:27:51.90 00:34:00.54 40 F 5K 80 128 Asharon Inge 08:53:51.35 09:28:21.12 00:34:29.76 54 F 5K 81 133 Laurie Jones 08:53:51.35 09:28:44.11 00:34:52.75 44 F 5K 82 129 Steven Inge 08:53:51.35 09:29:16.49 00:35:25.13 54 M 5K 83 191 Gina Painter 08:53:51.35 09:30:31.79 00:36:40.43 51 F 5K 84 209 Cheryl Clowes 08:53:51.35 09:30:37.80 00:36:46.44 51 F 5K 85 184 Sandra Bresnahan 08:53:51.35 09:31:11.46 00:37:20.10 52 F 5K 86 162 Loel Romeo 08:53:51.35 09:31:13.99 00:37:22.63 54 F 5K 87 169 patrice stair 08:53:51.35 09:31:28.60 00:37:37.24 50 F 5K 88 119 Karsyn Gardner 08:53:51.35 09:31:35.32 00:37:43.96 7 F 5K 89 152 Warren Naviasky 08:53:51.35 09:31:46.79 00:37:55.43 51 M 5K 90 144 Alyssa Mead 08:53:51.35 09:31:47.84 00:37:56.48 46 F 5K 91 121 Tracy Gardner 08:53:51.35 09:31:49.77 00:37:58.41 41 F 5K 92 225 Jeannine Cramer 08:53:51.35 09:31:59.03 00:38:07.67 47 F 5K 93 132 Ella Jones 08:53:51.35 09:32:08.14 00:38:16.78 6 F 5K 94 130 Stan Jones 08:53:51.35 09:32:09.55 00:38:18.19 39 M 5K 95 131 Stan Jones 08:53:51.35 09:32:10.56 00:38:19.20 40 M 5K 96 180 MaryEllen Wilson 08:53:51.35 09:32:52.24 00:39:00.88 58 F 5K 97 124 Cynthia Guion 08:53:51.35 09:35:24.34 00:41:32.98 67 F 5K 98 165 Gary Scarbeau 08:53:51.35 09:36:38.21 00:42:46.85 68 M 5K 99 176 Allison Twigg 08:53:51.35 09:37:56.68 00:44:05.32 48 F 5K 100 123 Judy Goda 08:53:51.35 09:37:57.46 00:44:06.10 56 F 5K 101 103 Melissa Arriola 08:53:51.35 09:37:58.63 00:44:07.27 50 F 5K 102 175 Tina Twery 08:53:51.35 09:40:31.80 00:46:40.44 57 F 5K 103 222 Tom Radford 08:53:51.35 09:40:50.93 00:46:59.57 29 M 5K 104 157 Alex Rankin 08:53:51.35 09:41:34.24 00:47:42.89 28 F 5K 105 179 Gabrielle Williams 08:53:51.35 09:41:42.10 00:47:50.74 36 F 5K 106 219 Theresa Olson 08:53:51.35 09:42:43.43 00:48:52.07 51 F 5K 107 168 Judy Southworth 08:53:51.35 09:43:08.93 00:49:17.57 55 F 5K 108 185 Danie Tardie 08:53:51.35 09:43:21.09 00:49:29.74 47 F 5K 109 104 Tara Baer 08:53:51.35 09:43:23.59 00:49:32.23 27 F 5K 110 116 Wilber Dove 08:53:51.35 09:43:43.64 00:49:52.28 42 M 5K 111 150 maria myers 08:53:51.35 09:45:14.14 00:51:22.78 57 F 5K 112 181 Ginnie Zawacki 08:53:51.35 09:45:15.11 00:51:23.75 58 F 5K 113 166 Maria Shanabarger 08:53:51.35 09:47:24.58 00:53:33.22 49 F 5K 114 106 Debra Benner 08:53:51.35 09:47:33.27 00:53:41.91 59 F 5K 115 202 Sarah Martin 08:53:51.35 09:50:02.74 00:56:11.38 46 F 5K 116 203 Tammy Showman 08:53:51.35 09:50:07.15 00:56:15.79 52 F 5K 117 182 Brian Zawacki 08:53:51.35 09:50:12.63 00:56:21.27 58 M 5K 118 151 scott myers 08:53:51.35 09:50:18.79 00:56:27.43 58 M 5K 119 113 Madilyn Christensen 08:53:51.35 09:51:48.70 00:57:57.35 4 F 5K 120 155 Donna Pollhammer 08:53:51.35 09:51:48.88 00:57:57.52 58 F 5K 121 110 Meghan Christensen 08:53:51.35 09:51:48.90 00:57:57.54 33 F 5K 122 112 Jack Christensen 08:53:51.35 09:52:40.63 00:58:49.27 6 M 5K