Drumstick Duathlon and Sweet Potato 5K
Drumstick Duathlon and Sweet Potato 5K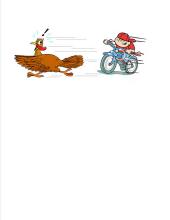 Meet at Freedom Park in back lot promptly at 9AM.  If the conditions are good (meaning no snow or ice on the road) we will start the event with a 1.5-mile run in the park, transition to a 5-mile bike ride(possibly slightly longer) through Springfield/Warfield., then transition again to a 1.5-mile run.
This can all be done on your own or with a 2-3 person relay.
There will also be the option of a 5K run through the Springfield /Warfield complex.
Tri Sport Junction will supply  light refreshments
This is a FREE event and done at your own RISK !
Safety will be stressed Remember Helmets are Mandatory to participate !
This will not be a timed event and there are no awards. A display clock will be available for you to monitor your time. 
There will be someone monitoring bikes and personal equipment at the park.
No pre-registration required; just show up!
Email donna@trisportjunction.com to let us know you are interested