Cavalier Classic
Cavalier Classic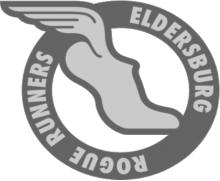 Come join in the fun for our 5th annual Cavalier Classic.This year we will have a 5K trail run and a 1 mile walk. Race Day Registration and packet pick up at 7:30 AM.Race start time 9:AM. The South Carroll High School cross country course can be a challenging run with open fields, rolling hills, and trails through the woods, but don't be intimidated, there are plenty of walkers too!
Guaranteed t shirt to registrations received by October 1st, 2015
This event is a memorial run for a former South Carroll student who was tragically killed by a drunk driver on February 16, 2011, while taking her daily walk.
The Jessica E. Belknap Memorial Scholarship was established by the Belknap family for their daughter Jessica, a 2009 graduate of SCHS. This scholarship is awarded yearly, to a student in the Veterinary Science program at SCHS.
Pre -race day packet pick-up   Friday October 16th at Tri Sport Junction
7568 B Main Street Sykesville
South Carroll High School Alumni register under ERR Member for discount
Eldersburg Rogue Runners Hy-Tek's MEET MANAGER 10:11 AM 10/17/2015 Cavalier Classic - 10/17/2015 Cavalier Classic 5K Cross Country South Carroll High School Rankings Event 1 Mixed 5k Run RR ======================================================================= Name Age School Finals Points ======================================================================= Overall Women 1 Bitner, Lori W48 28:53.7 2 Walker, Mackensie W15 30:45.2 3 Klausmeyer, Jennifer W49 31:31.2 Overall Men 1 Epler, Chad M42 22:25.0 2 Carter, David M17 23:00.0 3 Dolecki, Andrew M12 23:33.4 13 & Under Results - Women 5000 Run 1 Wilson, Lilliana W9 32:30.3 14-19 Results - Women 5000 Run 1 Hotaling, Jillian W15 37:28.2 40-49 Results - Women 5000 Run 1 Keeley, Peggy W45 32:30.02 2 Thren, Cathy W43 32:48.0 3 Carter, Grace W44 35:08.7 4 Kurtenbach, Janice W49 35:26.7 5 Walker, Amy W45 35:37.5 6 Mandeville, Christine W46 35:58.8 7 Cave, Katie W47 36:20.9 8 Hamel, Stephanie W47 36:31.5 50-59 Results - Women 5000 Run 1 Aschcraft, Donna W52 36:36.8 2 Wall, Patti W53 36:56.6 3 Starstrom, Candace W53 39:17.0 4 Wilson, MaryEllen W55 41:57.7 13 & Under Results - Men 5000 Run 1 Dolecki, Gavin M7 35:17.5 14-19 Results - Men 5000 Run 1 Finzel, Brett M14 24:25.0 2 Wilson, Dylan M15 26:03.4 3 Thren, Jacob M15 26:03.8 4 Covell, Kyle M15 27:29.9 5 Oden, Ryan M16 28:02.0 7 Gieger, Matt M14 28:39.5 9 Dytrt, James M15 29:21.3 10 McNulty, Connor M14 30:05.5 11 Wall, Matthew M14 30:06.0 12 Watson, Nicholas M15 37:00.5 13 Compton, Noah M15 37:27.4 14 Krach, Nick M14 37:27.8 15 Savage, Brendon M14 38:19.5 16 Money, Jonathan M15 39:16.7 17 Isaac, Cody M15 41:16.8 20-29 Results - Men 5000 Run 1 Hodge, Marcus M24 34:35.3 30-39 Results - Men 5000 Run 1 Parker, Jamie M31 36:03.7 40-49 Results - Men 5000 Run 1 Bitner, Scott M48 27:40.5 2 Crisp, Simon M49 30:18.1 3 Reno, Seth M49 30:52.7 4 Lagasse, Jeff M49 31:47.1 5 Wilson, David M49 32:47.6 6 Carter, Rob M46 35:08.0 7 Dolecki, Scott M40 35:32.2