Send us your comments or suggestions for our website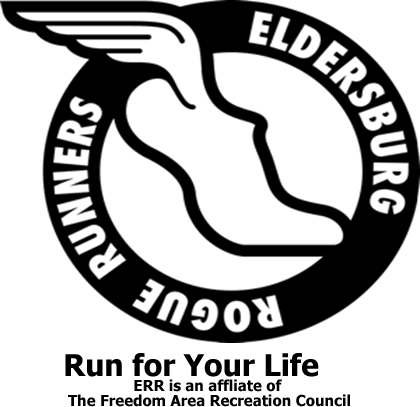 Run For Your Life ®
Biographical Summaries of
The Board of Directors
ERR is governed by a Board Of Directors consisting of 8 people with
responsibilities in specific areas of the club
(Last Revised: August 31, 2013)
Jane Linde
President
Jane and her husband Rudy have lived in Carroll County for over 20 years. They have 3 children, Hannah, Maura and Rudy. Both Hannah and Maura are graduates of Century High. Hannah ran Indoor and Outdoor Track and is now pursuing many opportunities at University of Delaware. Maura ran Cross Country, Indoor, and Outdoor track and was a member of the Century High School 2009 and 2010 Cross Country State Championship Team, a member of the 2010 and 1011 Indoor State Championship Team and has earned individual state titles as well. Maura is currently attending Syracuse University. Their son Rudy Attends Century and runs Indoor and Outdoor Track as well as Cross country. Rudy is also a Black Belt. Both Maura and Rudy ran with the ERR Youth Track Club. Jane has been a volunteer with 4H, church programs, Boy Scouts, and Girl Scouts. She manages the family farm and is an active volunteer at Century High School. Jane has worked with the ERR board for the past 3 years. She is an active runner and she and her husband Rudy participate in local events, most importantly the ERR Bagel Runs on Saturday Mornings . Jane is very excited about ERR, developing a competitive youth club for Southern Carroll County and having many opportunities available for adults to run together for fun or for training purposes. She is also looking into ways to further assist our High school youth.
OPEN
Vice President
Debbie Henretty
Treasurer/Secretary
Donna Larkin
Membership
Donna is new to ERR. She has taken over membership - which we hope will continue to grow. Donna has been in Carroll County for over 14 years. She and her husband Dave are both grads of the University of Richmond - Go Spiders. They have two daughters. Rachel, a 2011 Century Graduate, currently attends James Madison University. While at Century, Rachel competed in both Cross Country and Track and Field. Erin, Century class of 2014, is also competing in those sports. Donna attends most of the Bagel runs and enjoys meeting new runners - and of course the bagels. She is also excited about helping out with the Youth Track and Field program and helping to develop South Carroll's younger talent. Donna has been an accountant and a pre-school teacher. She is currently the financial secretary at her church and doing some small bookkeeping jobs. She also volunteers many hours helping out the Century teams.
Pete Lester
Community Outreach Director
Pete has been involved with ERR since its beginning having served as President in its formative years. Pete has rotated back onto the Board and is acting as Community Outreach Director. In this role, Pete will be responsible for publicity, the weekly Bagel Runs, and development of a race calendar. Pete has lived in Eldersburg for over 13 years. He has three children and both he and his wife, Christine, have been active in the community. Pete attended Grove City College (Grove City, PA) (where he competed in Varsity Track & Field and Football. He has an MBA from Emory University (Atlanta, GA) and is an executive benefit consultant for The Warner Companies.
Jamie Sullivan
Web-Master
Jamie is new to the ERR Board, but has been participating in Saturday Bagel Runs on and off for several years. As Web Master, she will update the web site and re-vamp the broken links. Jamie has lived in Eldersburg since 1994, with a short 3 year escape to Australia. Her daughter, Casey, is a sophomore at Montana State University and a former Liberty High School XC and Track athlete. Carter is a senior at LHS and a gymnast as well as a Track athlete participating in pole vaulting. She and her husband, Steve, met during grad school at Johns Hopkins in their Artificial Intelligence class. Jamie currently works full time for America's Remote Helpdesk and volunteers as XC and Track team parent. She encourages comments and recommendations for the website and loves to run!